Shoprite fined R1m for reckless lending
---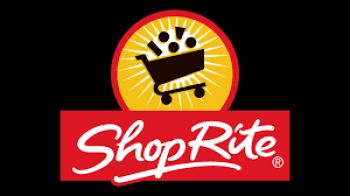 It has long been argued that South African banks and retailers have engaged in reckless lending, in complete defiance of the National Credit Act. For example, should a bank entice you into a "consolidated debt" account - rolling all your individual debts into one - it is required to do a fresh credit assessment. If you later run into financial difficulty and cannot meet these monthly repayments, you have grounds for claiming reckless lending on the part of the bank.
Similarly, should a bank extend the term of your loan to make it easier for you to meet the monthly repayments, this is a fresh credit agreement which likewise requires a fresh credit assessment. Where this is not done, you can claim reckless lending again.
Now it appears Shoprite has been found guilty of reckless lending and fined (a rather ridiculously low amount) of R1m. But at least the regulatory authorities are starting to pay attention to what is going on among credit providers, and the devious ways they are using to circumvent the law.
As Business Day
reports
:
Retailer Shoprite has been found guilty of reckless lending' the National Credit Regulator said on Wednesday.
The ruling was handed down by the National Consumer Tribunal after an investigation by the regulator.
"This judgment comes after an investigation by the National Credit Regulator (NCR) revealed that Shoprite had entered into credit agreements with consumers without conducting a reasonable and objective assessment of the consumers' ability to afford the loans'" NCR chief executive Nomsa Motshegare said.
"Some of the conduct of Shoprite that was found to be in contravention of the National Credit Act was that Shoprite' when assessing whether a consumer could afford a loan or not' took into account unverified income of another person' such as a spouse or a life partner."
The tribunal has imposed a fine of R1m against Shoprite' and ordered the company to appoint a debt counsellor at its own costs to assess whether the consumers mentioned in the referral are overly indebted.
"The NCR believes that this judgment by the tribunal reaffirms the undesirability of reckless lending in our society'" Motshegare said.
Conclusion
Not nearly enough people are challenging the reckless lending practices of credit providers. If you need help with this, contact
crushbankdebt@gmail.com
.
Related articles:
How to defend your home against bank foreclosure
How to check if your bank is ripping you off
How to free yourself from debt slavery and stop paying bank interest, bank charges and collection costs
Forget debt counselling - manage your own debt and get out of slavery
How to defend yourself against the banks
Here comes the seasonal blizzard of summonses from the banks
How to stop paying illegal garnishee orders in one simple step
Unexpected victory for one man fighting banking Goliath