POPIA: Code of Conduct for BASA
---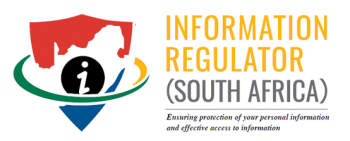 Brought to you by
SA Accounting Academy
: The Information Regulator gives notice that the Regulator is in receipt of a code of conduct from the Banking Association South Africa (BASA).
BASA and its members recognise the constitutional right to privacy and support the safeguarding of personal information when processed by a responsible party in accordance with the provisions of POPIA.
The Code is intended to outline the specific obligations of the members of BASA, i.e., the banks, as responsible parties, operators, or as joint responsible parties, when processing the personal information of data subjects and will not replace the provisions of POPIA.
Affected persons are invited to submit written comments to the Regulator (email address:
[email protected]
) until 30 June 2021.
Notice no. 442 was published in the Government Gazette no. 44690 in compliance with section 61 (2) of POPIA on 11 June 2021. Click here to access the gazette notice:
https://www.gov.za/sites/default/files/gcis_document/202106/44690gon492.pdf
Click here to download the Code of Conduct:
https://www.justice.gov.za/inforeg/docs/InfoRegSA-Notice-BASA-COC-20210614.pdf