How to stop paying illegal garnishee orders in one simple step
---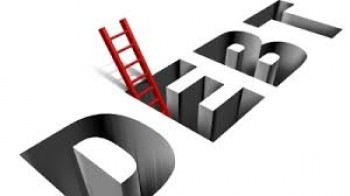 Garnishee orders are illegal if they are issued in a remote jurisdiction, and the law allows you simply to stop paying and recover anything you paid in settlement of these illegal orders, plus interest. Here's how you do it.
Garnishee orders have received a lot of press attention of late, and with good reason. A garnishee order is also known as an emolument attachment order, which is a court order to deduct an amount every month from your salary in settlement of a debt.
Millions of South Africans are living in poverty because of garnishee orders that are deducted from their salaries every month. Much of this debt is without question the result of reckless lending by creditors, but that's another story for another day.
The purpose of this article is to explain how to stop paying illegal garnishee orders. It's so simple that it's a wonder the whole country isn't doing it. The word garnishee comes from the French
garnir
, which means to furnish or provide. It has become an extremely oppressive method of vacuuming money out of the bank accounts of South Africans, and many of them were illegally obtained.
First, let's look at the legal background. There was an
important judgment in the Western Cape High Court
last year which found that employers are exempt from enforcing garnishee orders against their employees which were obtained in another jurisdiction.
This was subsequently confirmed by the Constitutional Court.
At this point you should be rushing to grab a hold of any garnishee order that may have been issued against you to check where it was issued. If it was issued in another district to where you work, you can simply stop paying. You will be fully compliant with the law.
In broad terms, garnishee orders must be issued in the area where your employer resides. So if you work in Cape Town CBD and a garnishee order is issued in Johannesburg or Stellenbosch, the order is null and void. The courts have already decided such orders are of no force or effect. You should go to your employer and instruct him to stop paying the monthly deduction from your salary. If the employer refuses to ignore an invalid garnishee order, you can take your employer to court and will more than likely have costs awarded against him.
Section 65J(1)(a) of the Magistrate's Court Act
requires the judgment creditor to approach the court in the area where the judgment debtor resides, carries on business or is employed. Or, if the judgment debtor is employed by the state, the creditor must approach the court in the area where the judgment debtor is employed. So if you work for the government from an office in Stellenbosch, this is where the garnishee order must be issued. If the order comes from another court, this is known as "forum shopping" and is null and void. You do not even have to approach the court for permission to stop paying. You are entitled to just stop paying.
In the case Lewis & Marks v Middel 1904 T.S. 291 at p303:
The authorities are quite clear that where legal proceedings are initiated against a party, and he is not cited to appear, they are null and void; and upon proof of invalidity the decision may be disregarded, in the same way as a decision given without jurisdiction, without the necessity of a formal order setting it aside…
In the case
The University of Stellenbosch & Others v The Minister of Justice & Others
(16703/14) [2015] ZAWCHC 99 (8 July 2015) it was held that emolument attachment orders issued out of courts not having jurisdiction in terms of
Section 65J(1)(a)
above are unlawful, invalid and of no force and effect.
So in such cases you are fully entitled to just stop paying. You should approach your employer and instruct him to stop paying the garnishee orders. If your employer refuses to do so, you have the right to take him to court to compel him to do so and he must pay for your legal costs.
There are probably hundreds of thousands, if not millions, of garnishee orders in SA being deducted from employees' salaries each month that have been issued in the wrong jurisdiction, and are therefore null and void.
And remember this:
you are entitled to recover everything you paid, plus interest, under an invalid garnishee order. Sign up here for DIY Debt Defence if you want to know more about this.
Related articles:
How to check if your bank is ripping you off
How to free yourself from debt slavery and stop paying bank interest, bank charges and collection costs
Forget debt counselling - manage your own debt and get out of slavery
How to defend yourself against the banks
Here comes the seasonal blizzard of summonses from the banks
Another dagger at the heart of banks attempting to recover debts without original documents