Nedbank slammed for brazen negligence
---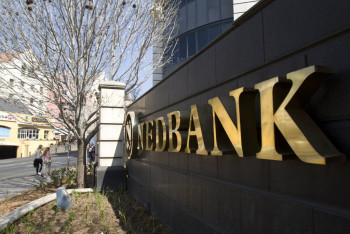 Ordinary bank clients are seldom legally successful against the giant banks to which they entrust their money, even when the banks make terrible mistakes. That's why the Namibian case of Faida Trading has intrigued legal writer Carmel Rickard. In her A Matter of Justice column on the Legalbrief site, she wonders what caused Nedbank to resort to what looks to her like bullying tactics rather than owning up to an awful and unexplained error by their staff. In the end the judge slammed the bank for being 'unreasonable', 'obdurate' and 'brazingly negligent' – but the customer was put through the wringer in getting there. From GoLegal.
The dispute between Faida Trading and Clearing Enterprises and Nedbank begins with a truly alarming scenario in the bank's Windhoek offices.
On 18 March 2013 a representative of Faida, Emmery Bizimana, went to Nedbank's offices about a transaction and was attended to by Ravioli Kooper.
He wanted to make an electronic payment to the account of US company Amazing Grace Exports. As he filled in the form he realised he had not brought with him all the details he needed and that the form in front of him had the wrong information about Amazing Grace. So, he decided to scrap the application until he had all the right information. As Kooper watched, he tore up the incomplete transfer form and its associated invoice.
Later, after he obtained the correct bank account details he signed a new transfer form and sent this to Kooper who acknowledged receipt of the new instructions.
Kooper, however, did not send the money to Amazing Grace via the new details Bizimana provided. Instead – how was this even possible? – she sent the money to the very account reflected on the documents that Bizimana had torn up and thrown away.
She later said she had retrieved Bizimana's initial transfer application documents, intact, from her photocopying machine.
Bizimana said she acted contrary to his instructions, and asked the court to order that Nedbank should pay him back the USD39 300 wrongly transferred from his account, plus interest.
Kooper, however, claimed that she had received further instructions 'from his office, through emails' that she should send the money to the account of 'Alicia J Guiles', the very account number wrongly reflected in the document he had torn up in her office.
There was some suggestion of account-hacking made in the bank's evidence, and Kooper told the court that a forensic investigation had been carried out into the matter. But though Bizimana and his lawyers repeatedly asked for a copy of the results of this inquiry, it was never given to them.
In a judgment delivered last week Nedbank was ultimately ordered to pay up, with interest and legal costs, but along the way the bank attempted to get the case thrown out or to cause more legal costs for Bizimana.
The trial started in June 2016 and was due to continue six months later, in November. But Bizimana could not be there as scheduled since he had been arrested and was in prison. Although his lawyers explained the situation to Nedbank's lawyers almost three weeks before the case was due to start again, the bank still opposed a postponement of the matter when it was called.
In his judgment on the postponement application the judge, Maphias Cheda, said there was no question of the 'genuineness' of Bizimana's non-appearance and Nedbank was 'being unreasonable' in refusing to agree to a postponement which would have saved costs.
Nedbank had also been 'unnecessarily obdurate' in urging the court to order that Bizimana should pay punitive costs for the postponement hearing. Its legal team had known about Bizimana's problem and that he could not attend court, but ignored the information apparently hoping that the court would agree to order that Bizimana pay for their wasted travel and accommodation costs. But the court was 'not a boxing ring' where victory could be won on 'technical points'. The bank had been 'unreasonable' in opposing the postponement and would not be rewarded by higher costs against Bizimana.
The bank's next move came some months later when it applied for absolution from the instance at the end of Bizimana's case, arguing that there was no case to answer as he had signed an indemnity form as well as a 'general agreement' exempting the bank for liability.
The bank had to put its case, said the judge. The disputed transaction was 'surrounded in mystery' and Nedbank was 'obliged to shed light as to what happened'.
Kooper then gave her evidence. But in his judgment, now delivered, Judge Cheda said she did not tell the truth. If she had received contradictory instructions through emails, she could easily have called Bizimana to clarify matters as she had dealt with him for a long time and had his contact details. Even more troubling, the alleged email instructions were received only after she had transferred the money to the wrong account.
Kooper's evidence was not convincing, and was designed to cover up 'her negligence and/or fraudulent activities'.
Banks were legally obliged to treat clients' accounts with 'meticulous care' and to check for irregularities. Nedbank's 'negligence is patent', breaching its contract to safeguard Faida's funds. The bank could not rely on its indemnity clauses because courts were 'loathe' to let one party 'wriggle out of a contract without just cause'. A party could not act 'fraudulently or negligently' and then still benefit from its own unlawful conduct.
An indemnity should be not used as a 'shield' where there was 'flagrant and brazen dereliction of duty or negligence'. It could also not be used to cover fraudulent activities, and public policy would not allow genuinely innocent parties to become the victims of 'such nefarious conduct'.
Kooper clearly used an unsigned form to make the transfer from Faida's account and she did not give a satisfactory answer about why she did so. It was 'inexcusable' that the bank did not have proper checks and balances in the system to prevent such an occurrence.
What riled me, probably even more than Kooper's initial behaviour, was the bank's subsequent attempts to make it more difficult and expensive for Bizimana – a client of long-standing after all – to bring his claim. Adding insult to injury, this strategy speaks volumes about the bank's real view of its customers.

Related articles:

Court to decide on how to handle home repossessions