The days of easy evictions are drawing to a close
---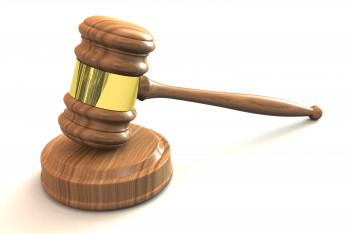 Following the lead recently set by the South Gauteng High Court, a full bench of the Cape High Court will decide this week whether to set reserve prices on repossessed homes, reports Moneyweb.

In the Gauteng case, the banks argued against reserve (or floor) prices, except in exceptional circumstances. The court found otherwise and now insists on reserve prices in all but exceptional circumstances. Having lost that case, the banks have now decided the matter is not worth arguing and have agreed to abide by the Cape court's decision.
Until now, the courts have allowed repossessed homes to be sold at sheriffs' auctions without a reserve price, resulting in homes selling for a fraction of their market value and leaving the defaulting borrower with a large outstanding debt to the bank. This is no longer possible in Gauteng. Now the Cape court wants to decide whether it should follow Gauteng's example.
Evictions
This follows a change in court rules a year ago which allowed judges to set reserve prices in home repossession cases. The Lungelo Lethu Human Rights Foundation (LLHRF) has campaigned for a change in court rules to stop easy evictions by banks. It says more than 100 000 families have been evicted from their homes since the Constitution came into effect more than two decades ago due to the ease with which banks have historically obtained court judgments.
The LLHRF, which has been admitted as a friend of the court, says in its court papers that many of these evicted families end up destitute and cut off from any chance of economic recovery. It wants the court to balance the Constitutional rights of those in financial distress with the banks' right to recover loans.
Lawyers defending debtors against the banks say this practice of selling repossessed homes without reserve prices was an open invitation to bid-rigging syndicates to pick up properties for a song and then flip them for a quick profit.
A directive issued by Western Cape Judge President John Hlophe wants a full bench of the high court to decide on eight home repossession matters, six of them involving Standard Bank and one involving Absa.
Hlope wants the court to decide whether the change in court rules allowing reserve prices introduces "substantive legal requirements" before judges can grant banks an order declaring a property "specially executable" – which is required before a property can be sold at auction. The Cape court must now decide how judges should go about setting reserve prices prior to properties being sold at auction.
Serving summonses
The Cape court will also decide whether to follow the practice of other courts, where sheriffs are required to personally serve summons on the defaulting bank client.
Before a home can be repossessed, banks must obtain two court orders: a money judgment (usually for the full or 'accelerated' amount of the outstanding loan) and a sale-in-execution (SiE) order allowing the home to be sold at auction.
Hlope wants the court to decide under what circumstances to grant a money judgment and then delay the sale in execution. Courts around the country have adopted different practices, some granting the money judgment and sale in execution at the same time, which has the benefit of saving legal costs, while other courts prefer to delay granting the sale-in-execution order to give debtors a chance to catch up on arrears. In terms of the National Credit Act, once a defaulting client catches up on arrears, the mortgage bond is automatically reinstated. Both Absa and Standard have argued that these two orders should be granted at the same time, provided that the banks furnish the courts with sufficient information to arrive at a fair judgment.
In a supporting affidavit for the LLHRF, economist Dr Sean Muller says forced auction sales create a misalignment between the bank and customers, because the bank has little interest in securing a price above what it is owed. In the words of LLHRF president King Sibiya: "Under such circumstances, the result of a sale in execution is a significant, arguably unjust, transfer of wealth from the debtor to property purchasers [including speculators/developers]."
Homes sold for R10
Some homes have been sold at auction for as little as R10 because of the previous court practice of expressly forbidding floor prices. This allowed property speculators to make massive profits by on-selling the properties, and transferred any equity built up in the property to the new owner, says the LLHRF, which is represented by Legal Resources Centre.
The banks claim they take legal action only when all other avenues of loan recovery have failed – though this is disputed by Sibiya.
In court papers, both Absa and Standard Bank argue that granting of court judgments has the effect of forcing defaulting clients to catch up on arrears. Standard Bank says in 2017 it obtained 1 716 money judgments against clients, 30% of whom made payment arrangements with the bank. A total of 3 043 SiE orders were awarded to the bank, representing 0.53% of its total home loan book. The majority of these were resolved before the properties were due to be sold at auction.
On the question of setting reserve prices, Standard Bank says it accepts the position of the Gauteng court, which now insists on reserve prices being set in all but exceptional circumstances. It cautions that SiEs are forced sales and that this negatively impacts the price at which properties can be sold.
Absa argues in its court papers that it has a 'release price forum' that reviews each case to determine whether the bank has done all it can to avoid foreclosure and has treated the customer fairly. Sometimes properties are so deeply distressed that they have negative value. In these cases the bank may decide to purchase and on-sell the property to prevent incurring further losses. Even after instituting legal action, the bank continues to engage with customers to give them an opportunity to catch up on arrears. Absa says it is also reluctant to attach movables – such as vehicles – to defray the arrears, since this impairs the ability of customers to earn an income.


Related articles:
Joburg court case paves the way for class action suit against the banks
How to defend your home against bank foreclosure
How the banks are denying your Constitutional right of access to justice
How to defend yourself against the banks
Forget debt counselling - manage your own debt and get out of slavery
Free yourself from debt slavery - how to stop paying interest, bank charges and collection costs