Knock-out blow for Absa in Cape High Court over securitisation accusation
---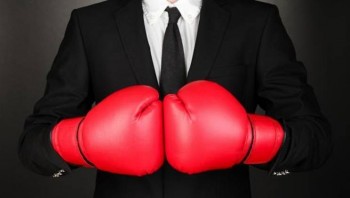 Absa's attempt to obtain summary judgment against Cape Town's Greg Smith over a home loan dispute was summarily thrown out of court last Friday. Ironically, Smith spent much of his life working on advertising campaigns for various banks. Now he's seen another side of the banking world he wished he hadn't. What's fairly unique about this case is Smith specifically accused the bank of securitising his loan. While the judge didn't address this, he did not like that Absa turned up in court with recreated documents instead of the originals - and told them so in no uncertain terms.
Absa has just been delivered a stunning defeat in the Cape High Court after attempting to obtain summary judgment against Greg Smith, an advertising executive who had attempted for more than a year to find out whether or not his mortgage loan had been securitised. Smith, ironically, spent many years as an advertising executive dreaming up catchy promotional campaigns for the banks. Since then he's been exposed to the more schizophrenic world of banking, the one which surfaces whenever the legal department gets involved. Prior to this, Smith had a more genteel view of banking. After all, his job was to dream up warm and fuzzy advertising slogans to help them flog their products.
Absa arrived in court last Friday for yet another routine smack-down of an upstart customer who dared ask the bank to provide proof that it still had possession of his title deed and loan documents. "Let me go first, I'll only be 10 minutes," Smith overheard the bank's advocate joshing with another advocate during lunch recess, prior to the matter being argued.
But this time the judge wasn't buying Absa's application to urgently execute and foreclose on his home. The judgment is a searing indictment of Absa's now infamous attempts to pass off recreated documents as something similar to the originals which, it claims, were destroyed in the hugely convenient Docufile fire of 2009 (you can read more about that
here
). There is no way to test whether these recreated documents resemble the originals because, as already mentioned…the fire.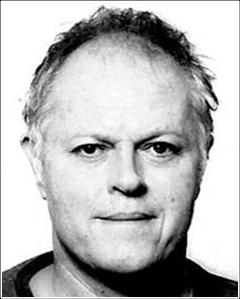 As everyone knows, arguing securitisation (that's where banks bundle loans together and on-sell them to investors) in our courts has been futile. But not this time: In his affidavit, Smith (pictured left) specifically accused Absa of having "sold my loan to a third party (known as securitisation) and if this is so, then any claim the Applicant (Absa) has against me, which claim I in any event deny, is no longer its claim and the Applicant, in such event, does not have the necessary locus standi to institute legal action against me."
"The bank's inability to produce the original loan documents strongly suggests Absa had securitised its loan," Smith further contends.
A real victory for victims of similar banking abuse
Legal experts contacted for comment say this ruling is a something of a first for those arguing securitisation, and can be relied upon by others in the same position. The gist of Smith's case was that the bank was claiming money from him when it was clearly unable to produce the original, signed documents to prove it. That was the real victory.
Because, until now, the courts don't appear to have the time or inclination to probe an international scandal that nearly sank the world's banking system in 2008, but was only saved by government bail-outs.
How banks lose their right to foreclose
When a loan is securitised, it has a new owner and, theoretically, the bank loses all right to foreclose in the event of default. The new owner should be the one to bring legal action against the defaulting client. This legal shell game is about to get a hearing in court in the coming months – and we'll keep you posted on that in the coming weeks.
The burning question - with alarm bells still ringing…
Many have argued that the Docufile fire is a crime scene that was improperly investigated since it disappeared ("destroyed") a warehouse full of banking documents, thereby removing evidence of the banks' securitisation activities.
But Smith says alarm bells should be ringing even louder, when a bank states then that ALL documents, including certified hard copies and electronic copies, can't be located – especially when they're supposedly kept in other filing locations, where there was no fire.
Run and hide
When securitising loans, banks are required by law to endorse the title deed to the new owner at the Deeds office, but
we now have evidence they have not being doing so
. They can then stand in court and point to the lack of endorsement as proof they are still the lawful owners of the title deed, thereby committing fraud on the court.
In Smith's case, attached to Absa's summons against him was the same recreated standard term agreement that it has managed to slip under the noses of judges in thousands of cases where people have already had their homes taken away.
Looking for a straight answer
For Smith, all the trouble with his bank started several months ago when he deliberately allowed his mortgage payments to fall into arrears. Why? Because he couldn't get a straight answer from Absa regarding its alleged securitisation practice. In March this year he wrote to the bank's manager for collections, Jonas Makgamatha, as follows:
Absa must now please confirm or DENY in writing – whether Absa have (or have not) securitized my original title deed and loan docs. This statement – made by the responsible ABSA manager – must be made under oath and be legally binding. It must not be marked 'Without Prejudice' as it may be used in evidence, should the matter go to trial. If the mortgage/ title has been sold or ceded, I would also like Absa to declare the name/s of the 3rd party.
With no response to this request, Smith then wrote and informed Alan Hargreaves, Absa Home Loan's chief operating officer, of the situation. Absa immediately apologised in writing for 'the inconvenience'. Smith was subsequently informed by Jacqui Fossey (manager of Home Loans Customer Complaints Support) that the bank would "forward the original title deed and bond documents for your property to our attorneys, Sandenbergh, Nel & Haggard, in Cape Town where the documents will be made available to you for perusal."
The email correspondence between Smith and the bank was fairly cordial up to this point. But when Smith again wrote to Absa and specifically demanded to view all original promissory notes (ie. the loan document) he was alleged to have signed, he immediately got a snotty letter from the bank's attorney, Elmari Loubser of Sandenbergh, Nel & Haggard, saying pay up in 10 days or see you in court.
Absa was claiming R918,776 plus interest from Smith. Judge Sher was not impressed with the bank's application for summary judgment, and booted it out of court.
Judge unimpressed
The tone of the judgment does not augur well for the bank in future such cases. Judge Sher took exception to the claim by the bank's deponent in the case, the assistant vice-president of Absa's Home Loans Recovery Division, that: "all the data and records relating to the applicant's action against the defendant' are under his control and that he has acquainted himself therewith. As is further required, he then proceeds to state that the facts contained in his affidavit are within his 'personal knowledge' and that he is duly authorised to make the affidavit, before stating that he has read the summons and the annexed particulars of claim, and that he verifies the cause of action and the indebtedness of the defendant in the amounts and on the grounds stated in the summons. Thus he states, in his opinion there is no bona fide defence to the action and appearance to defend has been entered solely for the purpose of delay.
Judge Sher goes on: "The contents of the verifying affidavit are almost identical to the affidavit which was before Binns-Ward J in Absa Bank Ltd v Le Roux and which the learned Judge found in that matter to be inadequate for the purposes of rule 32(2). As the learned Judge further pointed out in the subsequent matter of Absa Bank Ltd v Future Indefinite lnvestments 201 (Pty) Ltd and Ors the same plaintiff features in all of these matters and it appears it has yet to take notice of what was said by the courts in those matters."
The bank's affidavit was signed in Boksburg, Gauteng, when the alleged transactions all took place in the Western Cape. The judge went on to say the bank was unable to prove that the terms of the loan were the same as those contained in its recreated agreement.
There were other problems with Absa's case. The bank alleged three mortgage loans had been taken out – but two of these pre-dated the alleged underlying loan agreement.
The judge further declared himself at a loss to understand on what basis the bank's deponent in the matter could have claimed to have read the summons and particulars of claim.
"In my view this is effectively the end of the matter as far as the plaintiff (Absa) is concerned, as the application is defective for want of compliance with the formal requirements of rule 32(2) insofar as the verifying affidavit is concerned," reads the judgment.
Rule 32
Rule 32(2) says: "If the claim is founded on a liquid document a copy of the document shall be annexed to such affidavit and the notice of application for summary judgment shall state that the application will be set down for hearing on a stated day not being less than 10 days from the date of the delivery thereof."
Absa had failed to attach a copy of the document on which its claim was based.
The matter may now go to trial, but how Absa overcomes its lack of evidence at trial remains to be seen.
For now, this stands as a long-overdue victory for the small guy.
The last word – from Greg Smith:
"I have spent 30 years creating great advertising and communications - many of these campaigns for the major banks. Absa currently spends around R350m a year promoting itself and offering 'prosperity' to its clients. I have been a loyal Absa Home Loan customer for two decades. But, given the present circumstances, I seriously think Absa need to live up to the promise of their grandiose strap-line: 'Respect, Integrity, Service, Excellence, Stewardship.'"
You can read the judgment here:
Greg Smith judgment
Related stories:
Meet the man who tried to arrest the board of Standard Bank
SA researchers make startling allegations of securitisation fraud
Securitisation and debt markets: an industry of lies and deception
Busted! Joburg man catches Standard Bank out over securitisation denial
Ostrich farmer from Eastern Cape shows court his mortgage bond is in Taiwan
Absa gets snot-klapped in Pretoria High Court by women's army
Docufile called to court to answer questions on fire that destroyed thousands of bank documents
Smack-down for Absa in Joburg High Court