Ramaphosa announces massive R500 billion coronavirus stimulus programme
---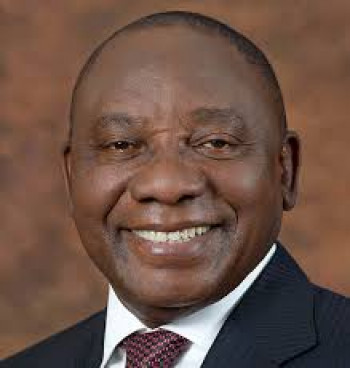 From Accounting Weekly: President Cyril Ramaphosa on Tuesday announced a R500 billion coronavirus stimulus package and sweeping structural reforms to get the economy back on track.
This will involve accelerating structural reforms to reduce costs of doing business, promoting the localisation and reindustrialisation of economy, overhauling SOEs and strengthening of the informal sector.
The economic relief measures will be rolled out in three phases, he said. The first phase involved the declaration of a national emergency, the second phase involves economic stabilisation and the third phase aims to promote economic recovery.
The first phase was announced in mid-March, when the coronavirus pandemic was declared a national disaster. The measures announced in this phase included tax relief, release of disaster relief funds, emergency procurement, wage support through UIF and funding small businesses.
Ramaphosa says the second package of measures aims to stabilise the economy, protect jobs and address the "extreme decline between supply and demand". This phase involves the release of an economic support package of R500 billion, about 10% of SA's GDP.
The third phase aims to drive recovery of economic, by way of infrastructure build programmes, speedy implementation of economic reforms, and transformation of the economy to ignite inclusive growth. More details will be made public in the days to come.
The first priority is the need to address the health needs of those afflicted by the virus, as well as the relief of hunger and distress brought about by the lockdown. Of the R500 billion allocated by government, R130 billion will be redirected from with the current budget. The rest of the funds will come from the Unemployment Insurance Fund (UIF) and global funding partners such as the Brics Bank, African Development Bank and the International Monetary Fund, all of which have been approached by National by Treasury to assist with funding packages.
Here are some of the details announced by Ramaphosa:
R20 billion will be allocated to addressing the health impacts of pandemic, including protective equipment for health workers, additional beds, ventilators and more staff.
R20 billion will be made available to municipalities for of emergency water supply, sanitation, public transport, food and shelter for the homeless, and other measures.
R50 billion in additional social grant will be made available, with an additional R300 a month in child support to be made available in May and R500/month for the following six months. A special Covid grant of R350 per month for next six months will be made available to individuals who are currently unemployed and do not have any form of support.
Food distribution: Ramaphosa says the capacity of government to reach people is inadequate, and SA Social Security Agency (Sassa) will be introducing technology solutions to provide food, vouchers and cash relief to reach people faster.
The Department of Social Development partnered with the Solidarity Fund, NGOs and community orgs to distribute 250,000 food parcels over next two weeks. Ramaphosa says he is disturbed by reports of corruption in distribution of food parcels, and that they will face the full might of the law.
Many people will lose their jobs as a result of this crisis so R100 billion will be set aside for the protection and creation of jobs. R40 billion set aside for income support for workers whose employers cannot afford to pay wages. An additional R2 billion will be made available for SMEs.
A R200 billion guarantee loan scheme with the banks and SA Reserve Bank has been created to assist companies with operational costs such as salaries and payments to suppliers. Companies with less than R300 million annual turnover can participate and will benefit some 700,000 firms. Banks ready to roll it out this month.
Other cash flow relief measures: a four month holiday for skills development levies, fast-tracking of VAT refunds by Sars, and a three month delay for filing and first payment of carbon tax.
The previous turnover threshold to tax deferrals is being increased to R100 million a year, and the proportion of PAYE tax that can be deferred has been increased to 35%.
Companies with turnover more than R100 million can apply on case-by-case basis to Sars for deferrals on tax payments, with no penalties on late payments if companies can show they are naterially impacted by Covid.
Contributions to Solidarity Fund qualifies for 10% tax deduction.
This totals R70 billion in cash flow relief to companies and individuals.
The SA Reserve Bank has unlocked R80 billion in real economy through 200 basis point reduction in interest rates.
Ramaphosa says if the country ends the lockdown too soon or too abruptly "we risk a massive and uncontrollable resurgence of the disease. We will therefore follow a phased approach guided by the best available scientific evidence to gradually lift the restriction on economic activity."
We will need to act with agility and flexibility to relax restrictions in the weeks ahead, he added. More details will be made available when the president addresses the country later this week.
"We are forging a new economy in a new global reality. Will require a new social compact among role players."
Accelerating the structural reforms to reduce costs of doing business, to promote localisation and reindustrialisation of economy, the overhaul SOEs and the strengthening of the informal sector.
Our new economy must open up new horizons and open up new opportunities.