Here are some alternative funding sources for cash-strapped businesses
---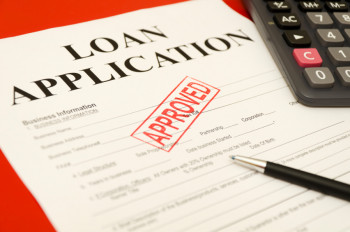 Fintech companies offering short-term financing to cash-strapped businesses are finding a huge increase in online enquiries for help.
The advantage some of these companies offer over traditional banking is a fully automated application process with a turnaround time of 90 minutes or less. For that the company applying needs QuickBooks Online or a similar accounting package, or if that's not possible the company's bank statements, which allow the fintech to plug into its financials and make a rapid risk assessment.
Bridgement CEO Daniel Goldberg says the speed with which applications are assessed and money transferred to borrowers contrasts with the typical banking process, where reams of documents are required, often resulting in delays of weeks or even months before loan applications are accepted or rejected.
"Especially in these times, businesses need quick turnaround times and a simple application process. They are struggling to meet their month-end payroll, and are having to stretch their creditors.
"THEY CANNOT WAIT WEEKS TO FIND OUT IF THEIR APPLICATION HAS BEEN SUCCESSFUL OR NOT."
Bridgement's average loan size is R500 000, either through revolving credit facilities or advances of up to R5 million available through its invoice discounting scheme.
A week ago, Business Partners went live with its portal accepting applications for R25 000 grants and interest-free loans for 12 months (whereafter loans are charged at prime lending rates) but shut it down after a few days after being 2.8 times oversubscribed.
Surprisingly, only 60% of the R100 million set aside for grants had been taken up, probably because of the need for sole proprietors to be tax-compliant.
Compliance versus educated prescience
Bridgement and other fintechs are less concerned about tax compliance or the so-called commercial solvency test being imposed on applicants for small business funding at Business Partners and other official providers of assistance to small businesses. Goldberg explains that solvency can easily be misinterpreted: many companies get through brief periods of insolvency as a result of seasonal trading patterns. Such tests do not mean it is unable to repay its bills.
Another fintech riding the digital wave during lockdown is Merchant Capital, which has an online application process and an approval process that is usually completed in hours. Founder and CEO Dov Girnun says the company has seen a spike in enquiries for short-term funding as a result of the lockdown.
"WE'RE NOT LENDING RECKLESSLY, AND OUR FOCUS RIGHT NOW IS ON ESSENTIAL BUSINESSES.
"For example, we are trying to support essential businesses with working capital to ensure they have sufficient stock on their shelves to match the demand. Supporting non-essential businesses such as a restaurant that is shut down because of the lockdown is more difficult."
Merchant Capital's loan repayment model also makes it attractive for businesses that might have short-term cash flow problems, particularly for retailers: it takes a small percentage of every card or electronic purchase until the loan is settled, which makes it less painful for business owners who are experiencing lower turnover due to the Covid-19 pandemic.
Once 70% of the loan has been repaid, the borrower qualifies for a new loan on the same terms or better. Four out of five borrowers come back for second or third loans as their business expansion requires, says Girnun.
IT'S NAIVE TO IMAGINE THE WORLD WILL RETURN TO NORMAL ONCE THE COVID-19 CRISIS HAS PASSED.
Virtually every aspect of our working lives will have changed. Bills will be delayed and some may never be paid as potentially thousands of businesses go bust. Workers will be nervous about their jobs and union power will surely be weakened. Confronted with this emergency, however, companies can now attack costs in a way that was inconceivable just two months ago, through enhanced use of technology.
As some doors close, others are opening – and they are increasingly likely to be online.
This is an excerpt from an article that originally appeared in Moneyweb.