South Africa's coronavirus debt relief now live
---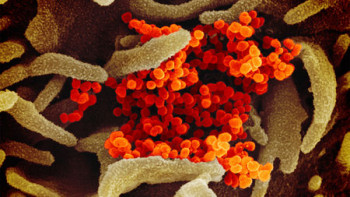 Article provided by SA Accounting Academy:
President Cyril Ramaphosa this week announced that SA is to go into a 21-day lockdown from 26 March 2020 in an effort to combat the spread of the Covid-19 virus. Here are some of the key support measures for businesses, employees and the poor:
National Disaster Benefit Fund: R 30 Billion has been allocated to a special National Disaster Benefit Fund, which will pay Unemployment Insurance Fund benefits for up to three months to qualifying workers whose income has been impacted by the coronavirus pandemic. This fund will address the coronavirus related job losses, support job retention, illness payouts and reduced time claims.
Informal sector support: A safety net is being developed to support persons in the informal sector.
SASSA: The South African Social Security Agency (Sassa) grants for pensioners and people with disabilities to be paid early.
Temporary Employee Relief Scheme: A special dispensation for companies that are in distress, through this employees will receive wage payment through the Temporary Employee Relief Scheme, which will enable companies to pay employees directly during this period and avoid retrenchment.
Banking sector: The Department of Trade and Industry has passed new regulations in the banking sector. The exemptions will allow banks to work together which will help small businesses, consumers and firms in distress.
Tax subsidy: A new tax subsidy of up to R500 per month for the next four months for employees earning below R 6 500 per month.
Employment tax incentive: SARS to accelerate employment tax incentive reimbursement from twice per year to monthly.
PAYE & Provisional corporate income tax: Tax compliant businesses with a turnover of less than R50 million will be allowed to delay 20% of their PAYE liabilities over the next four months and a portion of their provisional corporate income tax payments without penalties or interest over the next six months.
Compensation Fund: Employees who fall ill through exposure at their workplace will be paid through the Compensation Fund.
SMME SA: The Department of Small Business Development made R 500 million available to distressed SMEs. Registration is now open for small and medium-sized businesses that require help during the coronavirus crisis.
IDC: The Industrial Development Corporation, together with the Department of Trade, Industry and Competition has committed R3 Billion to a range of funding products in support of business to address vulnerable firms and for companies critical to fight the virus and its economic impact.
Tourism Relief Funding: The Department of Tourism has made an additional R200 million available to assist SMEs in the tourism and hospitality sector who are under particular stress due to the new travel restrictions.
Solidarity Response Fund: This was setup to help deal with the fallout of the coronavirus, and measures to slow its spread. Individuals and businesses can contribute to this fund. Johann Rupert and Nicky Oppenheimer have donated R 1 billion each into this newly established Solidarity Fund.
Possible temporary reductions: Possible temporary reductions of employer and employee contributions to the Unemployment Insurance Fund and possible temporary reduction of employer contributions to the Skill Development Fund.