No land grabs allowed - ANC assures AgriSA
---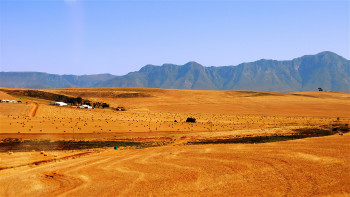 Agricultural industry association AgriSA said on Tuesday that it welcomed the African National Congress's (ANC's) policy commitments regarding agrarian reform and agricultural property with respect to the ongoing debate on the expropriation of land without compensation, says Polity.
AgriSA and representatives from the Agricultural Business Chamber (AgBiz) met with ANC Deputy President David Mabuza and treasurer-general Paul Mashatile on Tuesday, while AgriSA president Dan Kriek met with President Cyril Ramaphosa.
The association said it was encouraged by the "productive" meeting with ANC officials and revealed that the ruling party had made specific commitments around land expropriation.
According to AgriSA the ANC specified that no land grabs would be allowed, the protection of productive agricultural land would remain a priority, the use of fallow land in deep rural areas would be optimised and property rights would remain a key priority in agrarian development.
"This historic meeting sets a foundation for a lasting partnership with the aim to sustainably transform and grow agriculture," said AgriSA executive director Omri van Zyl. "However, our focus will remain on negotiating for tangible benefits for producers."
AgriSA also revealed that there was a resolution taken at the meeting that factions purposefully polarising society, with regards to land, should be resisted.
AgriSA also said in a release that the ANC made commitments specifying that government would finalise an audit of State land for transfer to black people and production on 4,000 State-owned farms would be initiated to unlock commercial value and to create farming opportunities.
"The commitments from the ANC are important, but AgriSA also committed to assist with the roll out of a pragmatic plan to grow the sector and assist black farmers," said AgriSA deputy executive director Christo van der Rheede.