Jacob Zuma wants to stop the legal train
---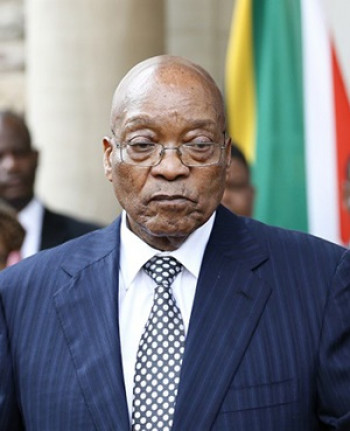 Business Day reports that Jacob Zuma's legal team want a permanent stay of prosecution against the former president. The corruption case against Zuma and French arms company Thales has been postponed for a further three months to allow the defence teams to make applications for a permanent stay of prosecution.
KwaZulu-Natal Deputy Judge President Mjabuliseni Madondo has given the defence until November 16 to lodge their applications for a stay of prosecution and postponed the case to November 30.
Zuma's counsel Mike Hellens SC told the court that the former president's new legal team had abandoned the decision to apply for a review of the decision to charge him, but rather go straight for a permanent stay of prosecution. "We have looked at the matter and decided that a review would not be appropriate and we discarded that ... A permanent stay is a very realistic option and has great prospect of success."
State prosecutor Billy Downer had first asked the court to order that the applications for a permanent stay of prosecution be lodged at the end of August or beginning June, but Hellens argued that because of a 17-year timeline of the case, this would not be enough time and that Zuma's legal team needed to get a "very substantial application" together and had also requested certain documents from the National Prosecuting Authority (NPA).
Hellens informed the court that Zuma's application for a permanent stay of prosecution would be based on four pillars. This included a delay in charging and in going to trial. He said the two most "ominous" issues would be centered on the spying and "eavesdropping" on Zuma, referring to the Browse Mole report and the so-called spy tapes; and, secondly, "executive interference with prosecutorial independence". Hellens also told the court that the issue of funding for Zuma's legal battle would not affect his new legal team.
The DA and EFF have lodged applications asking that the court order the state to stop funding Zuma's legal fees, but Hellens said, "We are ready and there are not going to be funding problems with this team. The outcome of the funding litigation will not affect this team."
Zuma made his third appearance in the Pietermartizburg High Court on Friday with an entirely new legal team after firing his long-time attorney Michael Hulley. His long-time senior counsel Kemp J Kemp has retired and would also no longer be appearing for Zuma.
Zuma's new legal team is made up of Hellens and fellow senior counsels Dawie Joubert, Muzi Sikhakhane and Thabani Masuku and junior counsel Mpilo Sikhakhane. His new instructing attorney is known Gupta associate and former Denel chair, Daniel Mantsha.
Advocate Anton Katz SC, representing Zuma's co-accused Thales, informed the court on Friday that his client is also going to apply for a permanent stay of prosecution — this after the NPA turned down a request by Thales to have the charges against it withdrawn, earlier this week.
It also emerged on Friday that the indictment in the matter could be amended and that a new charge could be brought against Thales. Madondo has ordered the state to furnish Thales with the final indictment within 14 days.
The matter will resume on November 30 whenthe state will give an indication as to what its position is and the times frames it will need to reply to the applications for permanent stay.