Fuzzy disclosure by mines obscures the truth about rehabilitation
---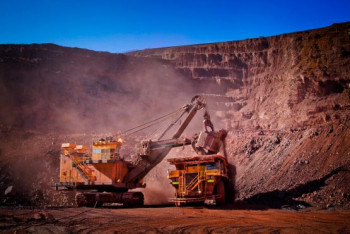 It's an old trick of the mining game: when it comes to paying for rehabilitation of mined land, duck the liability by selling the mine or declaring insolvency. Or put it under indefinite "care and maintenance". New research by the Centre for Environmental Rights' (CER) and Intellidex shows just how opaque mining rehabilitation is in SA, says Moneyweb.
The report shows major inadequacies in the way that mining companies disclose information about the costs of rehabilitation of environmental damage.
Eleven mining companies were assessed in terms of rehabilitation funding, and the findings are not good. The information disclosed by companies is unclear, inconsistent, and in some cases unreliable. Nor does it allow for cross-company comparisons.
"This means that it is impossible to check whether the estimated costs of rehabilitation given by mining companies are accurate, whether enough money has been set aside to pay for it, and whether rehabilitation is actually being carried out," says Christine Reddell of CER, and one of the authors of the report, entitled Full Disclosure: the Truth about Mining Rehabilitation in South Africa.
Acid seeps into underground water systems and chemicals and metal particles leach into the soil, making it difficult or almost impossible for anything to grow once mining ceases. The law requires mining companies to set aside and ring-fence enough money for rehabilitation of land and water damaged by mining. If the company fails to rehabilitate, the state is supposed to be able to access that money and carry out the rehabilitation itself.
Some companies are better at disclosure than others. Exxaro and Atlatsa Resources top the list in terms of disclosure. Down at the bottom are Lonmin, MC Mining and Wesizwe Platinum.
A cursory glance around Joburg shows just how little rehabilitation is actually undertaken. Old, barren mine dumps are visible from Springs in the east to Krugersdorp in the west. While some of these are still being worked, others are not and have been abandoned by their former owners, leaving it to someone else to pick up the tab for rehabilitation.
This is how it was in times past. You finished mining and simply abandoned the site. The report shows how mining companies historically evaded rehabilitation liabilities by selling operations to smaller companies when they encountered financial or operational difficulties. These smaller companies are often either unwilling or unable to fulfil the rehabilitation obligations imposed by the newly acquired mining rights. The Department of Mineral Resources (DMR) does not allow public participation when it authorises these sales, as it should in terms of the Promotion of Administrative Justice Act. This allows these transactions to take place behind closed doors, without public scrutiny. The new owners often do not comply with rehabilitation obligations, and there are insufficient protected funds available to cover their liabilities. They then become the responsibility of the state, and therefore of the taxpayer.
Another way to duck the liability is to declare insolvency or, as is more common these days, to place the operation under care and maintenance. "Seven out of the 11 companies we looked at had at least one operation under care and maintenance," says Reddell. "Care and maintenance is not a legal term, but means the mine is not financially viable at present, but leaves the door open to continue operations at some undisclosed point in the future – while at the same time avoiding any liability for rehabilitation. This also avoids the need for concurrent rehab, which mines are required to carry out."
Part of the problem appears to be the complex reporting and regulatory system. Historically, financial provision for rehabilitation was regulated under the Mineral and Petroleum Resources Development Act (MPRDA), and the Mineral and Petroleum Resources Development Regulations. This system has been repealed and replaced through amendments to the MPRDA and the National Environmental Management Act (NEMA), and new NEMA financial provisioning regulations issued in 2015.
Another author of the report, Orin Tambo, senior analyst at Intellidex, says meaningful disclosure requires companies to include details of each operation: "This will enable communities affected by mining to understand exactly how much money is being set aside for mining rehabilitation, and exactly how those funds are held. However, the lack of disclosure can be attributed to the regulatory and accounting reporting frameworks. Most companies interrogated in this study indicated that they would not object to disclosing or publishing more information if it becomes a regulatory or financial reporting requirement. The onus in our view lies with the DMR and Environmental Affairs, and International Financial Reporting Standards (IFRS), to patch up the gaps in their disclosure requirements."
The report recommends greater clarity around disclosure of finances by mining companies relating to rehabilitation of damaged land.