SA editors launch defamation campaign against now defunct Bell Pottinger in UK
---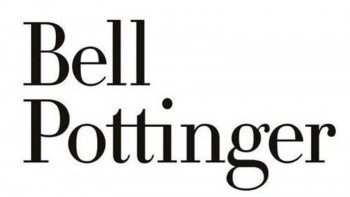 Three prominent South African editors have lodged a defamation claim against AIG Europe, the insurer for now defunct Bell Pottinger, over the fallen UK media relations giant's role in the so-called "white monopoly capital" media campaign, reports Mail & Guardian.

UK-based law firm Leigh Day's international department said in a statement on Monday that it was representing editor-at-large for the HuffPost South Africa Ferial Haffajee, former Tiso Blackstar editor-at-large and senior columnist at Business Day and the Financial Mail Peter Bruce, and editor-in-chief of News24, Adriaan Basson.
The three are seeking damages in England for defamation and breach of privacy resulting from Bell Pottinger's role in the white monopoly capital (WMC) media campaign.
The campaign, which was found to be racially divisive, was aimed at manipulating public opinion using social media.
"This case highlights the increasingly worrying menace of social media backed by sophisticated technology being used to manipulate public opinion with fake information," said Richard Meeran, head of Leigh Day's international department and lawyer for the claimants.
"The attempt to stifle reputable journalists investigating serious issues of corruption is extremely concerning and needs to be properly investigated and subject to the judicial process. Our clients aim to establish precisely what transpired and who was involved in the WMC campaign against them, and hold them to account legally."
'Economic apartheid'
The firm said the claim was being pursued in England because Bell Pottinger was based there.
It explained that from January 2016, Oakbay Investments, a South African company owned by the controversial Gupta family – wealthy Indian businessmen who moved to South Africa in 1993 – engaged Bell Pottinger to manage the Guptas' reputation and corporate communications.
"Bell Pottinger created a media strategy designed to avoid or reduce criticism of the Guptas and their ties to former president Jacob Zuma. This involved creating a narrative around the existence of 'economic apartheid'."
Leigh Day said the expression referred to the exclusion of a large section of the population in the formal economy for the benefit of a handful of rich white businessmen who allegedly controlled the South African media, which in turn was critical of the Guptas.
"Following increased pressure in the media and allegations that Bell Pottinger was inciting racial tension and operating fake Twitter accounts to mount racially driven campaigns, UK law firm Herbert Smith was commissioned by Bell Pottinger's CEO, James Henderson, to investigate the claims.
"In July 2017, in a report that allegedly cost £1m, Herbert Smith concluded that certain material created for the campaign by Bell Pottinger 'was negative or targeted towards wealthy white South African individuals or corporates and/or was potentially racially divisive and/or potentially offensive and was created in breach of relevant ethical principles'."
Offensive tweets

Bell Pottinger's clients deserted them and the company went into administration on September 12 2017, Leigh Day said.
Haffajee, Bruce and Basson were all targeted by the WMC campaign in a barrage of tweets published by Twitter "bots".
"The three editors had published investigative reports that were critical of the Guptas and their allegedly corrupt relationship with President Zuma.
"The focus of the criticism was so-called 'state capture' by which it was alleged that the Guptas had misused their political connections to gain control of state assets at the expense of the taxpayer and even influence the appointment of ministers.
"The editors allege that the tweets were highly offensive and falsely portrayed them as biased and lacking in integrity, and purveyors of fake news who were paid by their white bosses to criticise the Guptas.

Continue reading.