Massive class action suit against Australian banks
---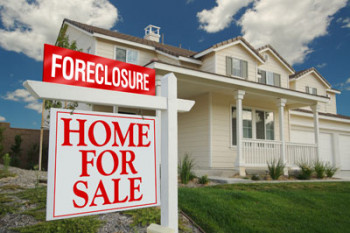 A Royal Commission of Inquiry into banking misconduct in Australia has heard heart-rending testimony of brutal banking practices, including cases where pensioners in their 80s were forced to sell their homes to repay loans. Now a massive class action suit is in the bake over reckless lending, focusing on those who took out mortgage loans since 2012. This is one of several class action suits now being launched against the banks, writes MortgageBusiness.
Law firm Chamberlains has been appointed to act in the planned class action lawsuit, which has been instructed by Roger Donald Brown of MortgageDeception.com in the action that aims to represent various Australian bank customers that are "incurring financial losses as a result of entering into mortgage loan contracts with banks since 2012".
The law firm is currently calling on bank customers to join the class action, led by Stipe Vuleta, if they have "incurred financial losses due to irresponsible lending practices".
The MortgageDeception site reads: "Those who have entered into loans with banks to purchase residential properties since 2011 are about to encounter difficulties. Since 1995, banks in the United Kingdom, Ireland, Australia and New Zealand have been making massive and obscene profits from providing finance to property purchasers. These banks have cared little about the lending practices adopted by them, and reckless lending has brought about huge and unsustainable increases in property prices.
"These lending practices are now leading to problems for both intending buyers and existing owners of property.
"We believe that the banking industry and its regulators have intentionally turned a blind eye to the irresponsible lending that has been taking place."
It continues: "For Australian bank customers that have entered into mortgage finance agreements with banks since 2012, we have appointed the leading Canberra-based law firm of Chamberlains, www.chamberlains.com.au, to act in the planned class action lawsuit. The partner in charge is Mr Stipe Vuleta."
Mortgage Business has contacted Chamberlains for comment but has not yet received a response.
The news of the class action comes as the third round of hearings for the Royal Commission into Misconduct in the Banking, Superannuation and Financial Services Industry continues.
The third round of hearings is looking at loans to small and medium-sized enterprises, with a particular lens on responsible lending and unfair contract terms.
The commission is expected to release an interim report on its findings by 30 September.
Several class actions against major lenders have already been initiated following some of the revelations from the royal commission, including four separate class actions against AMP on the grounds that the company breached its obligations to customers and engaged in "misleading and deceptive representations to the market".
The legal action was announced after senior AMP executives appeared before the royal commission as witnesses. Some of the executives admitted to a number of potential crimes and suggested that these were repeatedly mischaracterised to the Australian Securities and Investments Commission (ASIC) and to its customers as being "administrative errors".
These included providing false and misleading statements to the regulator and charging customers for services that were not provided.
The ASX-listed lender, which recently announced the immediate resignation of its CEO and apologised "unreservedly for the misconduct and failures in regulatory disclosures", has lost more than $1 billion in shareholder value since March and could potentially face criminal charges.