Why SA needs formal rules for class action suits
---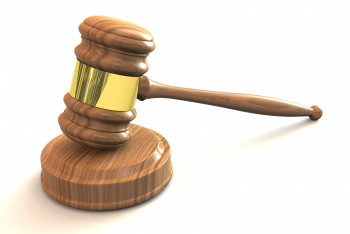 South Africa needs formal rules for class action suits. One of the problems class action litigants face is first being recognised by the court as a class. In this article written in The Conversation, Theo Broodryk of Stellenbosch University lays out a few ground rules for class action suits that would advance the cause of justice.


What do Ford, AngloGold Ashanti, Gold Fields and Tiger Brands have in common? They are just a few of the well-known companies in South Africa facing class actions: lawsuits filed on behalf of a group.
The international retail group Steinhoff could soon join the list. South African shareholders and the Dutch Investors Association plan to launch a lawsuit against Steinhoff following allegations of accounting fraud.
Class actions against businesses like these can improve access to justice because they reduce the expense of litigation. It's much more expensive for individuals to pursue a case on their own, so many claims are never judged and claimants don't get justice. Class actions also deter antisocial behaviour by companies.
South Africa is seeing a growing body of class actions. The country's constitution clearly provides for it and a practical way of going about it is starting to emerge.
A number of cases brought before the courts have started to build a framework to guide class actions.
But there is still a gap. There are still no laws passed by parliament or rules set by courts to regulate the procedure. My recent doctoral study aimed to develop a statutory structure that could help fill this gap.
Examples from other countries
South Africa may be able to learn from the examples of other jurisdictions, such as the US and Ontario, Canada, that have developed statutory frameworks to guide class actions.
Apart from being widely regarded as the leaders in the field of class action litigation, these countries share key commonalities with South Africa's justice system. Their civil procedures are of English common law origin in terms of which the law is largely derived from judicial precedent, compared to civil law systems where codified statutes predominate. They also have an adversary system of litigation, which is characterised by party control and a passive and aloof judge.
One of the biggest challenges with these class action jurisdictions is that they are being increasingly invaded by frivolous claims and settlements driven by lawyers who see the class action spaces as a moneymaking machine. They overload the system with cases that serve their hunger for fees first – and the rights of the class action members become secondary.
The US and Canada have put in place measures to counter frivolous settlements. These include giving courts pre-screening powers and a discretion to pre-approve or reject settlements.
South Africa may need to go the settlement pre-screening route to avoid this problem. Deputy Judge President Phineas Mojapelo, in the recent silicosis litigation, hinted at this when he said that settlements concluded after certification, in other words after the court approves the institution of a class action so that it can proceed to trial, should be subject to court approval.
It seems that South Africa will follow suit, notwithstanding the absence of legislation regulating the mechanism.
Reasons for clarity
One of the objectives of class actions is achieving judicial economy – in other words joining together a number of lawsuits that would otherwise have been brought separately. Judicial economy in this context also means that the class action would contribute to the efficient use of the courts' resources and the consistency of judgments rendered by it.
In South Africa, it has been left to the courts to develop the procedural framework for class action . This makes for an ad hoc approach which is not ideal. A haphazard approach could lead to legal uncertainty or judicial inconsistency.
This is because a class action could be necessary to achieve one or all of three things:
access to justice;

judicial economy; and

changes in behaviour.
South African courts need to know which of these apply to each case.
But the primary consideration should be class members' right to have access justice. Where poor claimants are unable to litigate individually through joinder (a single trial where the right to relief of the persons joined depends upon the determination of substantially the same question of law or fact), a court should allow the matter to proceed as a class action. This ensures that the claimants' financial and social circumstances don't prevent them from getting justice.
The primary difficulties associated with joinder is that it is a cumbersome and costly process. And where individual claimants are poor, uneducated and lack access to resources, or where the class is large, joinder may in fact be inappropriate. A court ordering joinder in these circumstances could potentially undermine the rationale of providing access to justice.
It's also important for courts to consider how they will manage a class action. This is because they are more complex than other kinds of litigation and require greater administration and management. If proceedings become unmanageable, the action may have to be stopped. So courts should consider whether claims are large enough to be pursued separately, and the importance of the common issues in relation to the claims as a whole.
In the final analysis, all these matters would be better handled by a statutory framework.
A call to action
Despite various problems, inconsistencies and contradictions around class actions, South Africa's courts have done well to start developing a framework. They have given substance to what could have been an illusory mechanism for resolving disputes.
But the class action law is currently in a state of flux as it tries to shape and position itself within the country's civil justice system. South Africa needs comprehensive legislation and court rules regulating class actions suits to better serve the principle of access to the justice system.

This article originally appeared in The Conversation.