SA's wealthiest woman wins defamation suit against ANN7 owner Mzwanele Manyi
---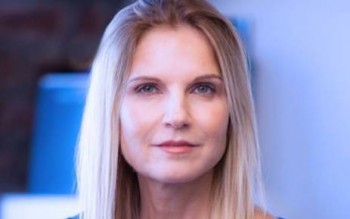 Billionaire entrepreneur Magdalena Wierzycka has won a defamation suit against ANN7 owner Mzwanele Manyi, who acused her of economic terrorism. Manyi argued that this was robust discourse and any attempt to stifle debate would have a chilling effect on free speech, accordingt to EWN.
Billionaire entrepreneur Magdalena Wierzycka says that she is pleased with a judgment handed down in the South Gauteng High Court ordering ANN7 owner Mzwanele Manyi to stop from making comments about her.
The court said that statements made by Manyi against Wierzycka on social media were defamatory.
In one of the posts, Manyi accused her of economic terrorism.
Wierzycka says she welcomes the outcome: "He gets the emotions in people, so you cannot allow this continue. You cannot allow these Gupta bots, for instance, to defame people and kind of dismiss it as nonsense."
In September,
Times Live
reported that judgment has been reserved in the urgent application brought in the South Gauteng High Court by Wierzycka against former government spin doctor and owner of ANN7 Mzwanele Manyi.
Acting Judge Fiona Dippenaar did not give the date when judgment will be delivered in the matter.
Wierzycka' chief executive of Sygnia Asset Management and South Africa's richest woman' was seeking an order to declare statements Manyi made against her on Twitter and Facebook defamatory.
In one of the statements' Manyi said Wierzycka was guilty of economic "terrorism".
Advocate Vuyani Ngalwana SC' representing Manyi' said Manyi was responding to an opinion he disagreed with in a "robust" political discussion and Wierzycka could have "responded in kind".
Ngalwana said if the interdict is granted against Manyi the "chilling effect" on free speech will be "palpable".
Advocate David Unterhalter SC' representing Wierzycka' argued if an interdict is not granted against Manyi' he could continue defending his defamation as "political speak". Unterhalter said Manyi did not provide proof to substantiate his claims in his affidavits.
Advocate Lwandile Sisilana' also representing Wierzycka' said: "The statements demean' humiliate and create a hostile environment."
Manyi's statements 'demeaning and humiliating'' court hears
Sisilana further argued the case is about muzzling Manyi's free speech.
"Mr Manyi's following on Twitter has increased by 4'000. He has not being crushed. What is the muzzling he is complaining about?"
He said Manyi calling Wierzycka racist aimed to lower her in the eyes of the public.
Manyi argues his posts are lawful' and Wierzycka's case is not urgent and should be struck off the roll.
He had asked Dippenaar on Thursday to recuse herself in the matter' because Dippenaar and Wierzycka's counsel are from the same group of chambers. Dippenaar dismissed Manyi's application on Wednesday.
Dippenaar found that Manyi had not illustrated that a "reasonable' objective and informed person would on the correct facts apprehend that the court will not bring an impartial mind to bear on the matter".
She ordered Manyi to pay the costs of the application.