OUTA lays charges of corruption against Mark Pamensky
---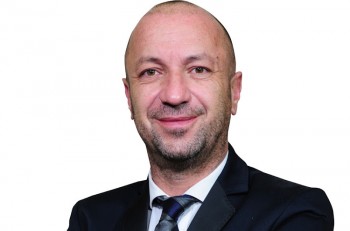 Mark Pamensky, who doubled as an Eskom director while serving on the boards of various Gupta family-owned businesses, has had corruption charges laid against him based on leaked e-mails he sent to the brothers and their associates, says Business Day.
The Organisation Undoing Tax Abuse (Outa) said on Tuesday it had laid charges against Pamensky at the Brooklyn Police Station over the privileged information on Eskom that the e-mails showed he had sent to the Guptas.
An example Outa included in its affidavit was one in which Pamensky forwarded Eskom documentation on its new coal procurement policies to Atul Gupta, in which he said: "This was one of the coal mines that I wanted us to buy. We need to move fast on certain asset acquisitions as Sibanye is picking up all these assets at low valuations which is what we should be doing."
After Guptas succeeded in buying Optimum coal mine from Glencore — aided by Eskom providing a loan and demanding a R2bn fine from Glencore, which was subsequently cut by 90% for the Guptas — Pamensky sent an e-mail to Atul, Tony and Varun Gupta saying: "Congratulations (Mazeltov) on a brilliant and well thought out, planned and strategized acquisition of the Optimum Group of companies.
"Well done and I'm proud of you all. This is only the beginning of the resource group growth and many more to come to play."
Outa said in its affidavit the e-mails showed Pamensky "used his position and authority as nonexecutive board member on various boards to influence decisions and manipulate the outcomes of the various committees that he sat on".
"Pamensky failed to recuse himself from decisions in which conflicts of interest arose between his various stakes in business. Such failure to recuse himself aides in his willingness to assist in dubious transactions."
Pamensky was appointed to the Eskom board in December 2014 by Public Enterprises Minister Lynne Brown and remained on it until late 2016. Whilst on the Eskom board, Pamensky was also a director of the Guptas' Oakbay Resources & Energy, and remained an Oakbay director until May 2017.
He also held director positions and interests at various times in other Gupta businesses, including Shiva Uranium, Outa said in its statement.
In December 2015, the Gupta-owned Tegeta Exploration & Resources signed the deal to buy Optimum Coal Holdings for R2.15bn.
"The Optimum deal was subject to Eskom's approval and involved Eskom making a dubious advance payment of R659.6m to Tegeta and providing a R1.6bn guarantee to Tegeta, plus Glencore paid R400m to Optimum to cover bank debt. Eskom subsequently substantially reduced the fine to Optimum which had effectively pushed Glencore into selling Optimum to Tegeta," Outa said.
Read more
here
.