Open letter to Standard Bank CEO Sim Tshabalala
---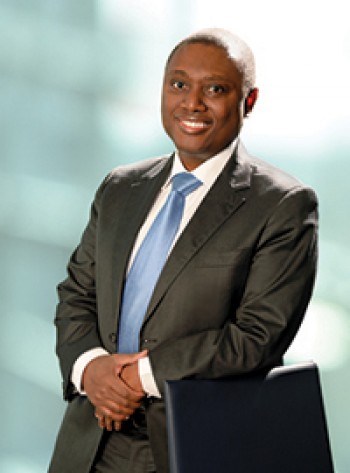 Moneyweb recently reported Standard Bank's CEO Sim Tshabalala as saying the bank regarded eviction of clients from their homes as a last resort, and that the bank was eager to develop a "lifelong relationship with its clients". This was in response to the story that the four major lending banks face a R60bn Constitutional Court case for abusive home repossession and eviction tactics. One of the architects of the case, Advocate Douglas Shaw, responds to Tshabalala with the following open letter, questioning whether there is any merit in Tshabalala's claim that the bank uses repossession and eviction as a "last resort".
Open letter to Mr Sim Tshabalala of Standard Bank
Dear Mr Sim Tshabalala,
I saw your
interview with Moneyweb
and I find there is a lot we agree on. Particularly the following statement:
"It is the absolute last resort because what you want as a bank is a lifelong relationship with a client – it's not a smart thing to destroy that relationship by evicting people."
That you as CEO of Standard Bank agree with us that properties should only be sold as a last resort is a great starting point. There is a great contrast with the attorneys purportedly acting for your bank and others who are seeking to sell my client properties who regularly refuse to consider reasonable proposals and go ahead with executions in the most egregious of circumstances. As with my talks with other banks, there seems a big difference between what bank executives and managers think is happening and what is actually happening on the ground.
Your bank, and your outsourced attorneys are not, in fact, selling properties only as a last resort at all and quite literally do not know the meaning of the phrase. To explicate its meaning, we lay out below 12 circumstances, which if a property was sold when they were present would render the sale "not a last resort". Properties should never be sold when any of these 12 circumstances are present.
We therefore propose that at least as an interim measure for however long the Constitutional Court case takes, or preferably as a permanent measure, that an agreement is entered into that becomes an order of court, or at least a commitment by the bank for now, that Standard Bank will never sell properties when:
1. The person has paid off all their arrears (not including legal and other costs) (see Nkata).
2. The person has made an offer to pay off all the arrears within a year and has a reasonable explanation for how they are going to be able to do so.
3. Another credible person has offered to pay off the arrears for the person within three months.
4. There is an offer to purchase with guarantees or there is an offer to purchase without guarantees and this is the first or second such offer. 1
5. The client lost his job has now got a new job and now has the ability to pay should the arrears be added to the loan over the remaining term of the loan notwithstanding his credit record attained while he had lost his job,
6. The client has not yet been formally given a six-month period to sell the property himself or herself.
7. There is a pending sale of any other assets or other sources of funds coming in in the next six months. We say first or second because we realise if the number of OTPs were unlimited that people could be perpetually bringing spurious offers. However the banks should still consider further offers if they are genuine.
8. The difference between the market value of the property and bond outstanding is greater than two years bond payments.
9. The property could conceivably be developed, subdivided or rented out to solve the arrears problem and the bank has assisted by advertising such properties on its website for the investing/renting public where the client so wishes. This would include selling the property to a landlord who then rents it to the client (should the client so wish).
10. Where the bond itself can be sold/securitised to a party willing to hold it for the long term and not execute on it in the short term.
11. The bank or their attorneys have been seriously at fault in the conduct of the preceding up to that point (illegal termination of debt review, multiple simultaneous summons, fraud, serious mistakes harming the client's financial position, etc).
12. There are any other good reasons why it should not be sold in execution at that time.
All these situations listed above are situations where it would thus not be an "absolute last resort" to sell the property.
There is therefore no reason, should you be in good faith, and only wish to sell as a last resort that you could not agree to such an modus operandi going forward.
This would be a great step forward for bank/citizen relationships in South Africa.
Yours Sincerely,
Adv Douglas Shaw