Welkom man owes Absa R1,4m after borrowing R52,000 in 2008
---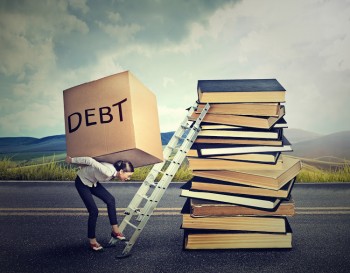 It doesn't get more ridiculous than this. A Welkom man owes Absa Bank R1,4m after borrowing just R52,000 in 2008. Even Absa seems a bit embarrased by this travesty of justice, saying it is willing to accept a variation of the court order (which is certainly in violation of the National Credit Act and minimally one of the most negligent judgments to come to our attention).
A Welkom man who took a loan from ABSA for R52,000 in 2008 now owes the bank R1.4 million, according to a report by the
Sunday Times
.
The report stated that the consumer "fell on hard times" in 2009 when the mine he worked for closed.
He and his wife went into debt review in a bid to save their house, but still owed money on the loan – which was to paid back at R1,550 per month over 60 months.
"The total cost of credit, including repayments, fees, and interest, was about R93,000," stated the report.
The man is said to have missed payments for six months after he was retrenched, but made 10 installments before he lost his job and has not missed one since going into debt review.
"To date he has paid ABSA R102,828 towards his debt, according to the bank."
Statutory in duplum
Debt counsellor Michelle Barnardt is part of the battle to reduce the large outstanding balance, and asked why statutory in duplum – "double the amount" – had not come into play.
"In terms of the rule, interest, fees, and all costs on the debt are capped at double the outstanding balance at the time of defaulting on repayments," stated the report.
ABSA stated that there was no error with the loan balance, however, and a "suboptimal" debt-review court order was the reason the debt had escalated.
The court order saw the personal loan extended to 25 years with a R400 monthly instalment.
ABSA said the court order led to "negative amortisation", where the consumer's "revised repayments fail to cover both the capital and interest obligations". This results in the "ballooning of the outstanding balance over time".
This means the R1.4 million debt includes interest on the loan which now runs until 2038. "The debt in review attracted interest of 15.5% over the 25 years."
ABSA said the "duplum rule" does not apply in this case as the consumer was never in default, and that it is bound by the court order.
The bank said it would accept a "variation of the court order" and assist the consumer by charging no interest if the order was amended.
Original article from Mybroadband.