Public Protector defends plan to tackle Absa and Reserve Bank
---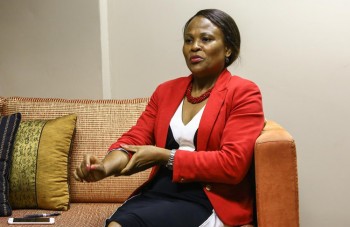 The public protector is standing by her controversial report on the Absa-Bankorp lifeboat, in which she recommends that the South African Reserve Bank's constitutional mandate be changed, saying that she would oppose applications by the Bank and the Treasury to have the report set aside, according to Business Day.

Busisiwe Mkhwebane would file her answering affidavit next week, said her spokeswoman, Cleopatra Mosene.
The move follows an ANC policy proposal this week to nationalise the Reserve Bank. Although this should not affect the Bank's independence, which is enshrined in the Constitution, the proposal was seen as signalling an onslaught on the Bank's independence and inflation-targeting mandate.
In her report, Mkhwebane instructed Parliament to initiate a process that would result in the Bank's mandate changing from one that focuses on protecting the value of the currency in the interest of economic growth, to one that focuses on protecting citizens' socioeconomic wellbeing and advancing socioeconomic transformation.
The Reserve Bank and the Treasury filed applications to have the remedial action, widely seen as being an overreach of the public protector's powers, set aside.
The Bank's mandate to keep inflation low and protect the value of the currency was supportive of economic growth, governor Lesetja Kganyago said at a Centre for Education in Economics and Finance event.
The public protector "directs an amendment to the Constitution to improve the socioeconomic conditions of South Africans but takes away the very powers from the Reserve Bank that are designed to achieve this", he said.
The Treasury said Mkhwebane's remedial action breached the principle of legality and her findings were not necessarily connected to the evidence.
Absa has applied to join the Bank's action as a co-applicant, seeking the same relief. It will approach the court to review Mkhwebane's recommendation that it repay a R1.125bn apartheid-era loan to Bankorp, which Absa bought in 1992.