Bell Pottinger apologises for being played by Guptas and stirring race tensions
---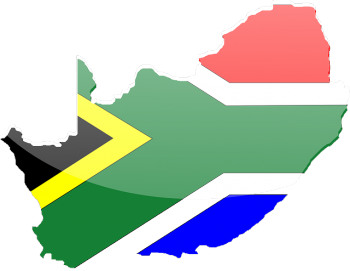 Social media exploded this weekend with news that UK-based PR firm Bell Pottinger - one-time spin doctors for the Guptas - has apologised "unequivocally" for some of the things its PR hacks had pulled off while in the pay of the Guptas. Now we know where the "white monopoly capital" meme came from. We also now know who authored the "radical economic transformation" nonsense that has been peddled by leading ANC lights. The leaked Gupta emails highlighted the role this firm played in stirring anti-white tensions in this country. Biznews takes a look at what went on behind the scenes, and the scale of the damage wrought by Bell Pottinger. The question some are asking is whether the PR firm can survive this outrage.
South Africans have reacted with anger and disgust over an apology from London-based public relations firm Bell Pottinger for its role in the Gupta state capture campaign and inciting racial violence.
This week Bell Pottinger CEO James Henderson issued a statement suggesting that the company was also a victim of the Gupta family – and that it had effectively been played for a fool.
"At various points throughout the tenure of the Oakbay account, senior management have been misled about what has been done. For it to be done in South Africa, a country which has become an international beacon of hope for its progress towards racial reconciliation, is a matter of profound regret and in no way reflects the values of Bell Pottinger," said Henderson (you can read his full apology here).

Bell Pottinger has drawn hundreds of thousands of rands for its work in South Africa, taking money on the one hand to promote South African Tourism and being paid on the other to work in the interests of the corrupt and captured.
Damning evidence emerged in the #GuptaLeaks highlighting the role of Bell Pottinger in promoting an anti-white campaign – including by developing a white monopoly capital myth. It helped put words into the mouths of ANC politicians hinting that civil war looms.
The apology comes after the Democratic Alliance complained about Bell Pottinger's activities in South Africa to UK industry bodies, for example the Public Relations Communications Association and the Chartered Institute of Public Relations.
Read also: Bell Pottinger's full, unequivocal, absolute apology for selling Gupta lies
Bell Pottinger subsequently called in a law firm "to review the account and the work done on it".
Henderson said that though this inquiry is ongoing, "we have dismissed the lead partner involved and suspended another partner and two employees so that we can determine their precise role in what took place. As soon as we were made aware that we had been misled and that work was being done which goes against the very core of our ethical policies, we acted immediately".
When BizNews founder Alec Hogg asked Henderson if he had axed Victoria Geoghegan, widely acknowledged as an evil mastermind and directly linked to President Jacob Zuma's son Duduzane Zuma, a Gupta 'employee', Henderson said "no comment".

Read the full story here.