Rand tumbles on fears that Zuma will replace Gordhan as finance minister
---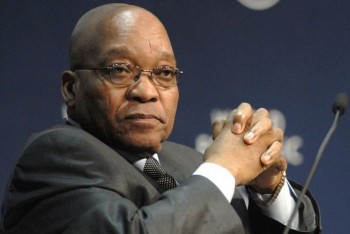 After a strong surge in recent weeks, the rand reversed some of its gains as speculation spread that President Zuma intended replacing finance minister Pravin Gordhan. This time, the economic fundamentals for South Africa are on a firmer footing, but the president seems oblivious of the damage his arbitrary policy making causes to the country, according to Capital Economics.
The sudden cancellation of Finance Minister Pravin Gordhan's investment roadshow will reignite fears concerning policymaking in South Africa. The minister, who was already in London when the news broke, had planned to reassure skittish investors. Top ANC officials have just suggested that the decision was personally made by President Jacob Zuma.
There is widespread speculation in the South African media that Mr. Gordhan is being recalled to South Africa as a prelude to a cabinet reshuffle which would remove more market-friendly elements of the current government. This is, as yet, impossible to confirm.
Removing Mr. Gordhan – who is widely respected by the business community - would have an immediate and significant negative effect on South African equities and on the rand. The currency has, indeed, already sold off over 1% against the dollar today due to today's confusion. President Zuma's botched attempt to replace a previous (and also well-respected) finance minister with a close confidant caused the rand to drop by 5% in December 2015.
One positive this time around is that South Africa's external vulnerabilities have eased significantly in recent months. The country's current account deficit narrowed to a six-year low of 1.7% of GDP in Q4 2016. From an economic perspective at least, the currency is on much more stable footing that it was in late 2015.
Attention should thus shift to the political risks facing South Africa's currency. Indeed, today's market moves underline the importance of Mr. Gordhan to investor confidence in South Africa. And even if the minister is not removed, today's events show that President Zuma is totally unconcerned with the effect that his often erratic policymaking style has on markets.