Gordhan's budget may not save SA from ratings downgrade
---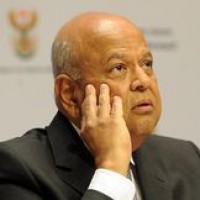 Finance minister Pravin Gordhan's 2017 budget was probably the best he could do under the circumstances. ​It was probably enough to stay ratings agencies' hands but SA remains on the brink of a downgrade and political uncertainty could tip the scales, economists warn, according to Business Day.
Economists are concerned SA is not out of the woods for a credit rating downgrade.
While Finance Minister Pravin Gordhan's relatively conservative budget may have bought SA some time, ratings agencies are keeping a close eye on the country's stability.
Zuzana Brixiova, senior analyst at Moody's Investors Service, said: "Amid challenging conditions, the 2017-18 budget sets out fiscal consolidation targets consistent with commitments in the 2016 mid-year policy statement, including a gradual stabilising of the debt-to-GDP ratio.
"While government guarantees relative to GDP are also projected to stabilise, their actual drawdowns are rising and represent increasing risks to the government's fiscal position."
SA's economy had a rough year in 2016 with growth of just 0.5%. With a modest recovery of 1.3% forecast for 2017, Gordhan said "green shoots" were discernible for the economy.
But not all economists are convinced — SA may still be poised for a credit ratings downgrade if the political climate remains uncertain.
Gordhan conceded that the projected rate of growth would not be enough to considerably reduce unemployment, inequality and poverty.
SA has spent more than a year on the brink of being downgraded to junk. While the October medium-term budget policy statement saw SA through the most recent ratings crisis, economists were cautious about the political climate.
Izak Odendaal from Old Mutual Multi-managers said the budget had cleared the first two hurdles.
"Our first hurdle was the numbers; there has been no change since October. The second hurdle is that the economic growth outlook has improved. The third is unknown — it's the political. I'm optimistic that it won't change but there is uncertainty."
Investec Asset Management's co-head of fixed income, Nazmeera Moola, said: "The budget has done enough to retain our rating until June."
But Moola said rating agencies had been firm in their stance. While she would not name the credit ratings agency, she warned that murmurs about Cabinet uncertainty would almost certainly put SA at risk of a downgrade.
She said credit ratings agencies saw the removal of Nhlanhla Nene as finance minister in December 2015 as "a desire to change policy. It's quite clear that any change in leaders will be a change in policy."
Senior emerging markets economist William Jackson from Capital Economics warned that uncertainty over Gordhan's position was worrisome.
"If the deficit and debt figures outlined in the budget are attained, it's not obvious that they would merit a downgrade to SA's credit rating, which is currently just one notch above junk. The main risk, instead, is that Gordhan — one of the most investor-friendly members of the Cabinet — could be replaced.
"It could trigger a loss of market confidence, fiscal loosening and a faster rise in the debt ratio. Were that to happen, a downgrade to junk status would seem inevitable."
Moody's is scheduled to deliver its next ratings update for SA in April, while both S&P and Fitch will announce their reviews in mid-June.
The budget may have bought SA some time but a Cabinet reshuffle that removes Gordhan and his deputy, Mcebisi Jonas, may just tip the ratings over the edge.