Joburg's new mayor plans to revive the city
---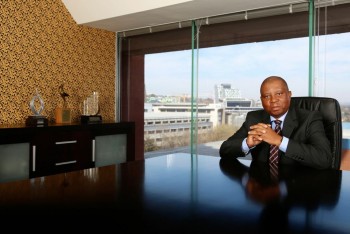 Joburg's new mayor Herman Mashaba outlined his plans to rid the CBD of criminal elements and hopes to attract the interest of hotel developers. He has asked hotel group Marriott International and South African developer Amdec Group to help him achieve this, according to Business Report.


Johannesburg executive mayor Herman Mashaba has challenged hotel group Marriott International and South African developer Amdec to assist him to revive the inner city.
"If Johannesburg works, South Africa works. If South Africa does not work, the whole of the African continent is not going to work," Mashaba said at a briefing by Marriott International and Amdec Group on the investment of more than R3 billion in the development of five Marriott branded hotels in South Africa.

Low confidence
Mashaba said there were reports this week that South Africa's business confidence has slumped to its lowest level in 30 years but the announcement by Marriott International and Amdec Group would help to build confidence in the economy of Johannesburg.

He said Johannesburg had been stalling over the past 10 to 15 years and there was a need to revive the city.
Mashaba said 20 years ago the Carlton Hotel was one of the greatest hotels in Johannesburg but today it and other hotels in the city were closed.
"Can I ask you to help me re-open that jewel? Can we engage one another to see how we can unleash the potential (in the city)?" he asked.
Mashaba added that in terms of international standards, Johannesburg was a new city although from an infrastructure perspective the previous government had decided to run away from the issues challenging the city.
He said this had resulted in the development of Sandton, Melrose Arch and other areas but warned that if the revival of the inner city was not used as a project to kick-start the city's economy, whatever people ran away from in the inner city would follow them to these areas.
Mashaba said Johannesburg had collapsed because of the dismal failure in ensuring there was respect for the bylaws and the rule of law.
Tough decisions
"We have to take tough decisions... to ensure our country is not hijacked by criminal elements. Some of the buildings standing empty have been hijacked by criminal elements to exploit the poor and are being defended by criminal money.
"Those days are over in the City of Johannesburg. We are going to take tough decisions short term. I appeal to civil society to bear with us. We are not doing this because we are heartless. We care about the poor," he said.
Mashaba said one in three people living in Johannesburg were unemployed, which was completely unacceptable.
He said he was excited by property development opportunities that could make the city centre a place where people could work, live and play.