Tshwane's DA mayor tells ANC majority they are "heading to jail"
---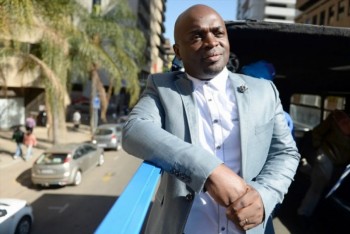 Tshwane's new Democratic Alliance mayor Solly Msimanga pulled out five forensic reports last week and told recently dethroned ANC councillors that some of them will soon be wearing orange jump suits, according to TheSouthAfrican.com.
Some ANC councillors in Tshwane could soon find themselves in orange suits, as Solly Msimanga's forensic investigations into how the ANC used to run the capital reveals some disturbing trends.
The opposition's new Tshwane mayor certainly isn't holding back, committing himself to exposing corruption among the ANC councillors who used to be in charge of the city.
Looking over at the ANC benches at Wednesday's council meeting, Msimanga pulled out files from his bag and gestured in their direction.
"Let me explain to the house why there is this boiling thing that is happening across us. You see' I am sitting with reports that are starting to shine some light on some of the dealings that have been taking place."
"So' we understand what is happening' I have five here (reports). These are forensic reports that have been suppressed for the longest of time. Believe you me' we are coming' we are coming. If you think that everything was swept under the carpet you have another thing coming. We are coming,"
Msimanga said.
"Some will change their suits into the orange uniform very soon. Some have even turned departments into family organisations. From director level there are his siblings' uncle and three cousins."
The ANC members called the DA mayor out on his claims, saying he should report the findings to the police if there really is anything worth investigating.