Groundbreaking Concourt decision on garnishee orders
---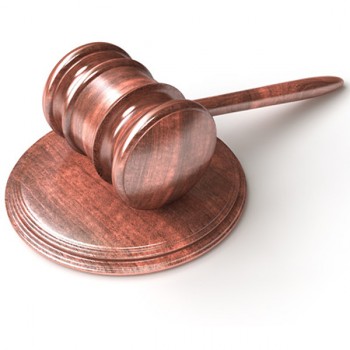 Garnishee orders have a soggy history in SA. Stories abound of workers trying to survive on R100 a month after garnishee orders had been deducted from their monthly pay. Many of these were granted by clerks of the court in jurisdictions far away from where the victims lived. This is now a thing of the past, after a Constitutional Court decision that garnishee orders must be subject to judicial oversight (rather than issued by clerks of the court), and must be just, equitable and of an appropriate amount, according to Moneyweb.


A Constitutional Court judgement which prescribes judicial oversight over the Emolument Attachment Order (EAO) process – so as to ensure that such orders are just, equitable and of an appropriate amount – has been billed as a victory for the poor. However, questions as to whether the country's courts have the capacity to comply have been raised.
EAOs, colloquially termed garnishee orders, are court orders imposed on debtors' salaries by credit providers as a means to recover outstanding debt. Several unsecured lenders and debt collectors have been accused of abusing EAOs.
"The judgment is really a victory for the poor and it is really a victory for access to justice for ordinary working people in South Africa because it makes space for judicial oversight before these [orders] can be issued. So, going forward people who don't have access to expensive lawyers can trust that the court will be looking out for them," said Gail Smith, spokesperson for the South African Human Rights Commission.
Credit Ombudsman Nicky Lala-Mohan welcomed the court's emphasis on ensuring that EAOs are just, equitable and of an amount that debtors can afford. "I think the practice of the past, where getting it done by a clerk of the court in jurisdictions or magistrates courts where the debtor didn't even reside, is gone. We'll have a proper manner in which EAOs will be dealt with… It doesn't mean the end of EAOs, it will still be there, the law is still there and it can still be used as a collection tactic but it has to be dealt with very circumspectly," he said.
The ruling follows a ground-breaking judgement handed down by the Western Cape High Court in July 2015, which found that the system for granting EAOs in South Africa was unconstitutional.
That case was brought to the High Court on behalf of clients at the University of Stellenbosch Legal Aid Clinic by the Legal Aid Clinic with the support of businesswoman and philanthropist Wendy Appelbaum, Webber Wentzel's pro bono unit and Summit Financial Partners.
In the July 2015 ruling Judge Siraj Desai declared all EAOs in the case "unlawful, invalid and of no force and effect".
The Constitutional Court, confirmed six of the eight orders handed down by Judge Desai and amended certain aspects of section 65J (2) of the Magistrates' Courts Act. "Judge Desai had ruled that the legislation that allows for a clerk of the court to grant or issue an EAO is unconstitutional and invalid and must be scrapped. The consequence of Judge Desai's order would have been a rewriting of legislation, which is a time-consuming process. What this court has done is take that section that is problematic and put it into words that will make it constitutional," explained Odette Geldenhuys, a pro bono attorney at Webber Wentzel.
The Constitutional Court judgement is prospective and will cover all EAOs granted going forward. Clark Gardner, CEO of Summit Financial Partners said the prospective judgement was responsible in that it does not create panic in the industry. He said that around 30% of all EAOs under his firm's management are likely to be stopped based on incorrect jurisdiction being applied and seemingly unfair deductions and legal fees on an individual basis. "We believe strongly that all this will contribute to a more healthy and sustainable unsecured credit environment," he added.
Alzana Flemix-Jordaan, director of Flemix and Associates, the debt-collecting law firm which opposed confirmation of the Western Cape High Court's judgement said the firm is considering the judgement in conjunction with its legal team.
Geldenhuys said the judgement would have no bearing on lenders other than the fact that EAOs will now be issued by magistrates instead of clerks.
Questions around the capacity of the courts to carry out the judgment have also been raised. "I don't believe there is sufficient capacity to ensure such judgments and EAOs are now passed timeously at the various courts. However, I think it is time perhaps for taxpayers' money to be used more effectively and aimed at the majority of our population who rely on the courts to protect them from predatory or unfair behaviour," said Gardner.
Mathilda Rosslee of the University of Stellenbosch Legal Aid Clinic, said a backlog at some courts affected the way in which matters after the Desai judgement were carried out. She said Sheriffs of the Court and employers, who work directly with salary deductions, would also have to be educated in order for the judgement to be carried out effectively.