Big Brother is watching you
---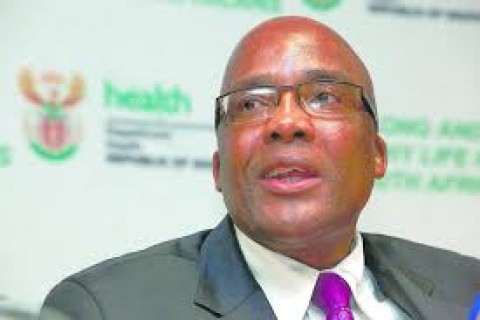 Health minister Aaron Motsoaledi loves us so much he wants every South African to live cleaner, healthier lives. He plans to do this through plain packaging of cigarettes, one of the dumbest ideas ever concocted in the name of the nanny state. But government may be exposing itself to potential legal claims for destruction of trademarks, often a company's most valuable asset. Plain packaging is also likely to result in widespread counterfeiting of cigarettes. And while we're about protecting the lives of South Africans, why not ban motor cars which kills thousands every year, writes attorney Joe Louw at the Free Market Foundation.
Big Brother is watching you. Do not despair. You do not have to make decisions for yourself anymore: Big Brother will do it for you. In 1949, in his book Nineteen Eighty-Four, George Orwell predicted a totalitarian state with continuous mass surveillance and a dilution of civil liberties by an all-powerful government. In many ways George Orwell's predictions have come true.
Perhaps, as we are forced to embark on living in a Nanny state, some of us expect the state to look after us and we no longer feel or want to be up to making decisions for ourselves. In a nanny state government policies are overprotective and interfere with personal choices, just like a nanny rearing a young child.
South Africa's Health Minister Aaron Motsoaledi wants to be our nanny. He doubts our ability to make our own lifestyle choices. He wants to strip away our dignity.
And that is part of the reason why Dr Motsoaledi's plans to pass laws that oblige cigarette manufacturers to use so-called Plain Packaging or PP for short – not to be confused with pee-pee. They do not seem to be thinking of regulating that yet.

What is plain packaging? Packaging that features no colourful trademark or stylised name and, in essence, has no identity. To mark their brand, manufacturers will be forced to restrict themselves to printing their name in small letters, in a neutral colour, in the centre of a small section at the bottom of the pack. Peter Stuyvesant, Marlboro, Camel – they will all look the same.

The Australian government was first to enforce plain packaging. Warnings about the dangers of smoking and pictures that show what ghastly things supposedly could befall smokers are bold and colourful but the brand name is in small letters printed on a dull brown background with no trademark and no easily distinguishable identity.

Canadian journalist, Tyler Brule, thinks Australians are on the verge of becoming the world's dumbest nation. He blames it on the removal of personal responsibility and the increase in health and safety laws.

There are many arguments against PP. Is it lawful to deny a trademark owner the right to use its trademarks? Trademarks are often a businesses' most valuable asset. It costs a lot to develop and register a trademark. Some trademarks are worth billions. Google, Microsoft, Wall Mart are all around $40 billion (R619 billion). Marlboro, at around $30 billion (R464 billion), is probably the most valuable cigarette mark, followed by brands like Camel, Dunhill and Lucky Strike. To deny the trademark owner the right to use its mark makes the mark worthless.

A trademark is an important tool for consumers too. Wiping out valuable trademark rights places government at risk of being in breach of legal obligations relating to intellectual property rights and international trade. The British Brands Group has pointed out that PP also "makes it easier for packaging to be copied by counterfeiters, exposing consumers to products of unknown and potentially dangerous ingredients." Counterfeiters will simply ignore government regulation. They will carry on using colourful and attractive packs that illegally flaunt the valuable trademarks of recognised manufacturers.

PP makes it difficult for brand owners to improve their turnover by encouraging brand switching or for the introduction of new brands into the market.

The question remains: do we have enough confidence in ourselves to be able to take care of our own health or do we need Health Minister, Aaron Motsoaledi, to be our nanny? After all, what will he choose to target next – sugar, salt, wine, beer, butter, cream, cool drinks? Why not ban motor cars – they kill lots of people? Maybe health warnings with pictures of mangled wrecks and bodies should be printed on all cars.

The answer is, we can take care of ourselves and if we do everything in moderation we will go to heaven – with or without lung cancer.