Criminalisation of cartel conduct comes into effect
---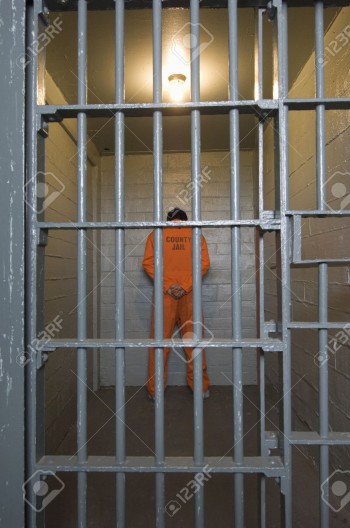 As of this month, price fixing, market allocation and collusion could carry prison sentences of up to 10 years. Company managers and directors are now playing in a different league. The kind of collusive tendering we saw in the World Cup and Gauteng Freeway Project will in future likely result in criminal charges against the company bosses involved.
With effect from May 1, 2016, price fixing, market allocation and collusive tendering between actual and potential competitors could result in criminal liability for directors or managers.
This was discussed at legal services firm Webber Wentzel's breakfast seminar, held on Tuesday in Sandton, which aimed to address the recent criminalisation of cartel conduct. In 2007 the Department of Trade and Industry introduced the Competition Amendment Bill. The Competition Amendment Act was then assented to in August 2009 and a presidential proclamation was published in April 2016 bringing into effect only section 73A(1) to (4).
In an interactive panel discussion advocate and expert in competition expertise David Unterhalter and advocate and expert in criminal law Michael Hellens , discussed the implications of the criminalisation of cartel conduct for firms, director and managers. They also discussed issues around interplay between the Competition Commission and the National Prosecuting Authority (NPA's) in investigating and enforcing criminal sanctions and the role of leniency in the NPA's investigation and prosecution of director and managers.
Daryl Dingley, a partner in the Competition Practice at Webber Wentzel advised companies to develop and implement compliance programmes to ensure that their activities fell within the confines of the Competition Act. He said companies must ensure that all their employees and directors were given the necessary compliance training and should be made aware of all relevant competition law developments.
"Companies are further encouraged to ensure strict compliance and implementation of competition policy and protocols. It may also be necessary to conduct an audit of all existing conduct and agreements to ensure compliance with the Competition Act," he said. Dingley further said that his firm was advising clients on the implications of the criminalisation of cartel conduct.
"We have also advised our clients to cease conduct in respect of cases that are currently before the competition authorities. We are providing training focusing on the various aspects of the criminalisation of cartel conduct that clients should be aware of, including self-incrimination and the elements to be taken into consideration when considering cartel conduct as an offence," he added.
Dingley warned that the implications of breaching the conduct were very serious. "This was not only due to the possibility of a fine and/or imprisonment but in terms of the Companies Act a person may be disqualified from being a director if they are convicted of an offence," he explained. Dingley however said there was also uncertainty regarding the penalty that may be imposed in respect of cartel conduct. He added that there was a possibility that the amendment of the penalty provision contained in Section 74 of the Competition Act (providing for imprisonment for up to ten years or a fine of R500 000 or both) may still come into effect.
Alternatively, he said, the courts may still exercise discretion when imposing a penalty. Section 73A(1) to (2) stipulates that a director or a person having management authority within a firm commits an offence if they had caused the firm to fix prices, allocate markets or collusively tender or if they had knowingly acquiesced in the firm, engaging in a prohibited practice in terms of section 4(1)(b).
The Act further states that if the manager or director knowingly acquiesced while having actual knowledge of the firm's prohibited conduct, they could be prosecuted.
Section 73A(3) states that a person may be prosecuted in terms of section 73A if the firm has knowledge in a consent order that it engaged in a prohibited practice in terms of section 4(1)(b) or if the Competition Tribunal or Competition Appeals Court has made a finding that the firm engaged in a prohibited practice in terms of section 4(1)(b). Section 73A(4) states that the Competition Commission may not seek or request the prosecution of a person for an offence if the Commission has certified that the person is deserving of leniency. The leniency means that the person has provided information to the Competition Commission, or otherwise co-operated with the Commission's investigation of an alleged prohibited practice in terms of Section 4(1)(b) to the satisfaction of the Commission.
Originally published by
Polity.org.