Capitec accused of reckless lending
---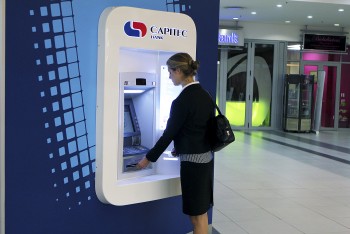 Capitec is accused of making unjustified revenues of more than R1bn through its so-called multi-loan products. The accuser is Summit Financial Partners, which provides low income consumers with financial advice. The multi-loan products being sold by Capitec are claimed to generate margins of between 150% and 500%, according to Business Day.

Banker Capitec has been hauled to court for alleged abuse of short-term credit facilities it offered to customers.
The complainant, Summit Financial Partners, has claimed in papers filed in the Stellenbosch magistrate's court that the bank's practices amounted to reckless lending and brought in "unjustified profits".
Summit helps low-income consumers with financial advice, and has previously taken on furniture retailer Lewis for abuses of the National Credit Act.
It has claimed Capitec disguises its multiloan credit products as a series of short-term "payday loans".
It offered services to Capitec before their relationship soured late last year due to what Summit claims were Capitec's questionable lending practices.
Capitec charged initiation fees each time a customer renewed a loan, even though there was evidence that the customers did not reapply each time they accessed the facility, nor did Capitec conduct an affordability assessment each time, said Summit.
Capitec spokesman Charl Nel said the financial institution was aware of the court action and would respond accordingly.
"Capitec Bank remains committed to operate and keep operating within the laws of SA," he said.
Summit alleged that Capitec had made unjustified revenues of more than R1bn on its multiloan products in the past financial year, based on margins of between 150% and 500%, compared with just 40% for a standard personal loan.
According to Capitec's annual report, lending in the bank's higher-margin, short-term loan book during the financial year to February, resulted in a 75% surge in rescheduled loans worth R1.5bn.
The institution said at the time that this reflected economic challenges faced by clients, but Summit now claims consumers use large portions of their salaries to settle multiloans, leaving them with too little to survive on unless they "top up" with another loan.
For instance, Summit said, loans taken out on the 18th of the month, have to be repaid by the 25th, together with an initiation fee of about 12%.
Calculated over the seven-day loan period, the fee would translate to 1.7% per day, or 625% per year, it said. This was before interest and monthly service fees were added.
"The … fees are charged in return for costs associated with affordability assessments, pre-agreement quotes and credit agreements," said Summit CEO Clark Gardner.
"However, none of these activities actually take place after the first advance on their multiloan product.
"The remaining 11 accessible advances are accessed via the ATM after a mere three questions are asked regarding the consumer's changing circumstances," he said.
Mr Gardner said the court bid was to get Capitec to refund consumers who had overpaid.
Summit said it had resorted to court action after reporting the issues to the National Credit Regulator (NCR) several times, without success.
Lebogang Selibi of the NCR said it was constrained from tackling Summit's allegations before informing the Reserve Bank, as they involve a bank.