Drop in complaints related to EAOs, but Credit Ombud report shows how dodgy lawyers inflate debt
---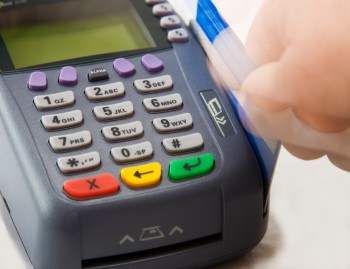 The Credit Ombud reports a drop in complaints related to emolument attachment orders (EAO) after the so-called Stellenbosch case, which is now before the Constitutional Court. But the Credit Ombud's annual report for 2015 also shows how dodgy law firms are creating fictitious debts and some unregistered credit providers are refusing to furnish statements of account when asked to do so by customers, according to Moneyweb.
The Stellenbosch Case has undoubtedly played a role in driving down the number of emoluments attachment order (EAO) complaints received by the Office of the Credit Ombud in 2015, says credit ombud, Nicky Lala Mohan.
The 'Stellenbosch Case' refers to the legal action brought by the University of Stellenbosch's Legal Aid Clinic (LAC) against 13 credit providers and the law firm that administered EAOs for these lenders, Flemix & Associates.
Businesswoman Wendy Appelbaum and Webber Wentzel's pro bono practice supported the case.
The parties are currently waiting on a Constitutional Court ruling to uphold or overturn a ruling made last year by the Western Cape High Court to the effect that certain sections of the Magistrates Court Act (MCA) – which govern the granting of salary attachment orders – are unconstitutional.
Speaking to Moneyweb at the release of the Credit Ombud's annual report for 2015, Lala Mohan said complaints pertaining to EAOs accounted for 6% of the 5,074 disputes that the office closed during the year.
EAOs accounted for 9% of disputes relating specifically to non-bank credit.
This number has definitely fallen over the years and is likely to fall further in years to come, Lala Mohan said.
Non-bank credit complaints dominated the case profiles handled by the credit ombud last year, particularly those relating to service disputes and statements of account.
For example, where a consumer who can't honour their original credit agreement enters into a payment arrangement with a credit provider, which the latter then later refuses to honour and institutes legal action against the consumer.
Unscrupulous credit providers – many times unregistered lenders – are also refusing to provide statements of account to customers, detailing the payments made on their account, Lala Mohan said.
In these cases accounts have often been loaded with attorney's fees, he said.
Dodgy law firms, employed by credit providers to collect on outstanding debts, often charge ludicrous fees for their services, which fees are billed to the borrower and will swiftly turn a R6 000 loan into an R80,000 debt.
According to Lala Mohan, these practices are not widespread and are limited to a handful of debt collecting law firms. "It's a Law Society issue," he said, when asked why these firms couldn't be taken to task.
A major problem is that attorneys are not subject to the Debt Collectors Act, which caps the amount of money they can recover from debtors and holds them to a code of conduct.
Government is looking to amend the act to include them, Ingrid Goodspeed, chief director of financial sector development at National Treasury, told Moneyweb.
Approach credit providers for help – ombud
The ombud continued to receive complaints over incorrect or out-dated credit information, highlighting the importance of checking your credit report to ensure your credit history is accurate.
By law you are entitled to one free credit report annually, which can be accessed from TransUnion, Experian, Compuscan or XDS. The law also entitles you to challenge information on your report that you believe to be incorrect.
Overall, the ombud received more than 12 300 complaints and enquiries in 2015, saving consumers nearly R7.6 million. Of the 5,000 odd disputes closed by the office, 25% were deemed invalid, where the consumer's complaint was not upheld.
In June, the ombud launched a 'please call me' SMS line – 44786 – which consumers can send a message to in order to have someone from the office call them to discuss their complaint. The office received nearly 1,500 messages over the six months to December.
"As times get tough, talk to credit providers. They're there to help you," Lala Mohan maintained.
The Credit Ombud may become a statutory ombud under the Financial Sector Regulation Bill (Twin Peaks), which means its rulings will have the same weight as a court order.