The contribution of whites to the fall of apartheid
---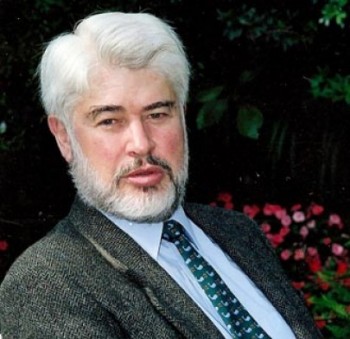 The contribution of white South Africans to the fall of apartheid is frequently underplayed, but a recent event hosted by the Free Market Foundation put the record straight.
The contribution by many white Afrikaners to ending apartheid was highlighted at the inaugural memorial lecture in Johannesburg on 10 March to commemorate an extraordinary man and unsung hero, Dr Zacharias (Zach) Johannes de Beer. In tribute to this life-long anti-apartheid activist, liberal Afrikaner politician and businessman, last leader of the Progressive Federal Party and later co-leader of the Democratic Party, admirers of De Beer's enormous but largely forgotten contribution to the fall of race politics in South Africa held a lecture to celebrate the values and philosophies by which he lived.
Introducing John Kane-Berman (pictured left) who gave the first lecture, Dr Brian Benfield said we should remember that there was a whole community of white people who committed their lives to this cause, making major personal and lifetime sacrifices. In 1992, in a referendum called by then President F W de Klerk to test the sentiment of whites towards ending apartheid in South Africa, despite many calls for and threats of boycott, over 85% of the electorate turned out. Seventy percent of whites, mainly Afrikaners, voted in favour of giving a mandate to FW de Klerk to end apartheid.
For, perhaps, the first time in history, a nation, peacefully and voluntarily voted overwhelmingly to give up their political and economic hegemony, without ever having come close to military defeat. Benfield said that this was only possible because, for decades prior, many whites and many notable Afrikaners, often viciously ostracized, Dr de Beer among the foremost, had worked tirelessly to bring the nation to a realisation that a greater, finer, grander vision of the future was possible and that apartheid had no future at all. At the time, it was difficult for a black man's voice to be heard by whites, but the voices of many white Afrikaners were ultimatelyheeded, so that, at last, F W got his mandate.
Benfield said that many would remember the white Rivonia trialists: Denis Goldberg, Bob Hepple, Arthur Goldreich, Harold Wolpe, and James Kantor. They might even remember Alan Paton, Beyers Naudé, George Bizos, Colin Eglin, Frederik van Zyl Slabbert, Andre Brink, and of course, Helen Suzmann. But how often were Harry Schwarz, Ray Swart, Denis Worrall, Wynand Malan, Donald Molteno and Margaret Ballinger remembered? And was there any collective recollection at all of the life-time contributions of, for example, Harry Lawrence, Jan Steytler, Sheena Duncan, Walter Stanford, Clive van Ryneveld, Neil Aggett, Frances Ames, Molly Blackburn, Brian Currin, Neville Curtis, Willem Moller, Johannes Kerkorrel and Koos Kombuis?
In a wide ranging and thought provoking speech* covering SA's current policy direction and consequences, John Kane-Berman, recently retired director of the South African Institute of Race Relations, stressed the critical role that liberalism played in the fall of apartheid. He praised De Beer's intellect, debating skills, passion, conviction and staying power, which he said, served the cause of liberalism well, as did his integrity, decency, sense of justice and fair play. "The liberal critique of apartheid was second to none. It played a key role, not sufficiently recognised, in bringing that system to an end. The dogged promotion of liberal ideas over the years influenced the attitudes of political organisations both to the Left and to the Right. As a result, South Africa's post-apartheid constitution incorporates many of the finest liberal ideas and philosophies.
Kane-Berman said that South Africa did not need rating agencies to know that lack of growth, mass unemployment, a schooling system which produces inequality and reinforces racism, and BEE policies that handicap most of the people while damaging the economy, are urgent and serious issues. He urged South Africa to adopt an entirely new paradigm, advocating classical liberalism or libertarianism to differentiate it from American "liberalism" which envisages a far more intrusive state than did the classical liberals. "Classical liberals … cherish individual liberty over state power. This does not mean a weak state. It means a state whose reach is efficacious but limited to doing what only the state can do."
"Legislation which discriminates against an individual on grounds of race violates both the principle of equality before the law and his dignity. As we learned during the apartheid days, laws designed to give privileges to chosen groups always have as their victims, individual human beings. The same is true of post-apartheid racial laws."
Contrasting the fate of black and white born-frees, he said that black youths are destined to be treated for most of their adult lives as "disadvantaged" people entitled to preferences which the state will arrange for them, thereby actively discouraging entrepreneurial talent. On the other hand, the lesson for white born-frees is "do not expect any help from affirmative action and BEE policies. Better look out for yourself and become an entrepreneur." Policies that encourage white, but discourage black entrepreneurship are economically damaging and risk perpetuating racial stereotypes and inequalities.
Thanking Kane-Berman for his thought provoking, warm and impassioned lecture in Dr de Beer's memory, Leon Louw, himself of Afrikaner decent, reminded the audience that, although Helen Suzmann is globally recognised and remembered, the erudite journey of Zach's legacy, life and values is not well known or acknowledged, along with those of other countless white Afrikaners. Louw welcomed Kane-Berman's focus on the loss of individual freedoms in the name of collective group benefits and spoke of his sadness that the great vision of a non-racist, free enterprise country with respect for private property and for individual rather than group rights, appears to have been lost by the group now in power. The country appears to have been hijacked by black racists and anti-white chauvinists.
De Beer, who served the Mandela government as South Africa's ambassador to the Netherlands, died on 27 May, 1999 at the age of 70 at his Cape Town home.
In a tribute following his death, President Nelson Mandela said, "The nation is the poorer for the loss of one who proved himself a principled opponent of apartheid, and then, as our ambassador, helped democratic South Africa establish itself as a member of the community of free nations."