E-tolls protest is in a fight to the death
---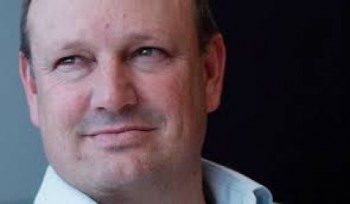 SA National Roads Agency (Sanral) is threatening to issue summonses against motorists who refuse to pay their e-tolls. This probably signals the end of the e-tolls system. Some of the best legal minds in the country are lining up to defend Gauteng motorists against Sanral with the aim of sinking this ill-begotten scheme.
SA National Roads Agency's (Sanral) threat to prosecute motorists for non-payment of e-tolls has the stench of desperation about it. This get tough approach tells us all we need to know about how close to collapse the system is.
Sanral's e-toll collections are way off target and it will have to invoke government's implicit guarantee on its bond debt. Bond investors have been steering clear of Sanral debt for some time now, waiting to see how it confronts the public protest against e-tolls.
For whatever reason, the ANC decided to back Sanral and its CEO Nazir Alli in continuing with e-tolls, when a relatively small addition to the fuel levy would have allowed it to exit this disastrous mess with some dignity. This decision, along with President Zuma's reported subservience to the Gupta family in appointing ministers, could cost the ANC control of Gauteng in the upcoming local elections. The ANC is in tatters and resembles more and more the National Party in the dying years of apartheid.
Outgoing CEO Nazir Alli is effectively a hostage at Sanral – he cannot leave the mess he created to a new incumbent (and who in their right mind would take over this post?).
If Sanral plans to take just one motorist to court over unpaid e-tolls, Alli will spend the next few years in court. He better delay his retirement. It ain't going to happen. Alli is not going to get away from the catastrophe he orchestrated. He's a wanted man.
If just one motorist is prosecuted, Sanral risks sinking the entire e-toll ship through the collateral legal challenge that will ensue. Outa has its own legal counsel and has been preparing for such an eventuality for years. It would welcome an opportunity to challenge the Sanral, Alli and his minions over the legality of their threats.
This week the Congress of South African Trade Unions (Cosatu) has slammed Sanral's decision to issue summonses to motorists who have failed to pay their e-toll debts as "an extreme form of bureaucratic bullying and arrogance".
This was in response to Sanral's threat to start issuing summonses against non-paying motorists. The Opposition to Urban Tolling Alliance (Outa) has welcomed the Sanral's threats, arguing that this gives it the ammunition to drag Sanral before the courts.
"We maintain the scheme has always been an unworkable and one which was introduced unlawfully for a number of reasons. Matters have been made worse for Sanral over time, as we have uncovered numerous additional elements to add further substance to our original case," says Outa chairman Wayne Duvenage (pictured above). "Sanral can shout and advertise as much as they want about the lawfulness of their e-toll scheme, but this remains hot air against the backdrop of an extremely successful civil disobedience campaign which has left them unable to enforce their laws and regulations."
The man issuing the threats was one Mark Ridgway, outgoing chief operations officer at ETC. But Ridgway has some questionable business relations of his own, according to the Sunday Times. He has private business dealings with debt collection agency ITC (which is attempting to collect unpaid e-tolls) and ETC, "suggesting questionable relationships around the debt and outsourced collection agents who are now also able to dip into the trough and also make money out of the e-toll pot," says Outa in a statement.
Outa called on the remaining low percentage of people who are still paying their e-toll bills, to ignore the threats and intimidation emanating from Sanral and ETC (Electronic Toll Collection), and to give serious thought as to why they are still contributing to the failed system. "User pay schemes of this nature with less than 80% compliance, generally fail within a few years at max, but those which don't even achieve 50% and then drop off to 10% have no chance of survival, no matter the intensity of threats and coercion applied," says Duvenage.
He adds that Sanral and their bosses should be now start working on, is planning in earnest to pull the plug on e-tolls. This will enable a new positive energy and journey to finding a sustainable and efficient mechanism for the financing of road and public transport solutions to tackle congestion in South African urban environments. Someone in authority needs to make the courageous decision, no matter how unpopular that may be to the connected few who are being enriched by the scheme.
"We have lined up technical, administrative and other significant defences and will subpoena everyone from Nazir Alli, Jeff Radebe, the chairperson and treasurers of certain trusts, whistleblowers, the board members (past and present) of Sanral and many others to come and testify. We have damning evidence of unlawfulness and irrationality beyond imagination and it is about time that these nonsensical threats are put to bed, once and for all," says Advocate Ivan Herselman, director of legal affairs at Outa.
I would not want to be an ITC debt collection agent in this battle. Nor Alli. They, and the ANC, are about to face the wrath of the Gauteng motorist. The e-tolls campaign has been the most successful social protest movement since apartheid. And it is just getting started, as Outa is now casting its net ever wider to look at every area of corruption and tax abuse, with the express intention of putting thiefs in prison. It's about to get nasty.