Unemployment, not racism, is SA's biggest problem
---
The most pressing problem facing the country in the eyes of ordinary South Africans is unemployment. It is not racism, despite what many politicians would have you believe, according to Anthea Jeffery of the Institute of Race Relations.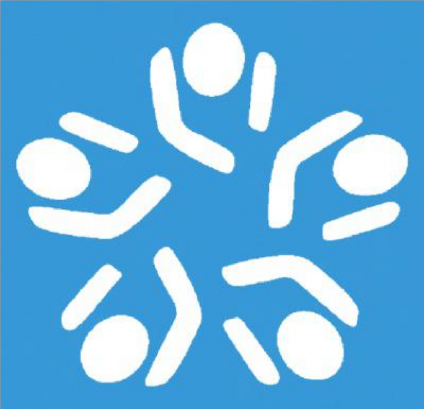 Unemployment is South Africa's most serious unresolved problem, say ordinary South Africans. Racism barely features as an issue of this kind. And only nine people out of roughly 2 250 identify land reform as an important problem that still needs to be resolved.
These are some of the results to emerge from a field survey conducted for the IRR (Institute of Race Relations) late last year. This survey canvassed the views of a balanced sample of 2 245 people, of whom 78.3% were black, 9% coloured, 2.8% Indian and 9.9% white.
The first question put to respondents was an open one: What are the two most serious problems not yet resolved since 1994? Responses were not prompted in any way and people were free to list any issue important to them.
The three most serious problems listed were unemployment (identified by 55.9% of respondents), crime (28.8%) and housing (19.7%). By contrast, racism (including xenophobia and the discrimination seen by some in affirmative action) was listed by only 4.7% of respondents.
These results are similar to those obtained in the last field survey commissioned by the IRR. This was conducted in 2001, among a similar number of respondents and using essentially the same methodology. The same question was then also put to respondents, again without any attempt to prompt the answers given. The three most important problems listed in 2001 were unemployment (identified by 55% of respondents), crime (48%), and housing (31%).
In the 2001 field survey, racism also featured low on people's concerns, for it was identified as a serious unresolved problem by only 8% of respondents. Comparison of the 2001 and 2015 results shows that racism has diminished as a concern over the past 14 years.
This is enormously encouraging. Whereas the recent acrimonious race debate suggested that racism remains one of the most important problems confronting South Africa, ordinary people see the matter very differently. To them, racism is much less important than other issues: unemployment, in particular.
Also significant is the fact that a mere nine respondents (0.4% of the total) identified land reform as a key unresolved problem. For most South Africans, the issue has little or no significance.
Yet the Department of Public Works is busy pushing the Expropriation Bill of 2015 through Parliament on the pretext that the measure is urgently required to speed up land reform. But land reform is not a priority for most South Africans. They want jobs instead.
At the same time, jobs will become still more difficult to generate if the Expropriation Bill is made law in its current damaging and unconstitutional form.
Foreign direct investment (FDI) into South Africa declined by 74% in 2015, according to figures compiled by the United Nations Conference on Trade and Development (Unctad). Yet, elsewhere in the world, FDI in 2015 was up by 36%.
If the Expropriation Bill is made law, FDI into South Africa is likely to decrease even more. Potential foreign investors are already deeply worried about the cancellation of South Africa's bilateral investment treaties (BITs) with the United Kingdom and 12 European countries. They have also noted the replacement of the BITs by the misleadingly named Protection of Investment Act of 2015, which gives investors virtually no safeguards at all – and particularly not when read together with the Expropriation Bill. Moreover, if Western investors decide to shift away from South Africa, they are unlikely to be replaced by investors from Russia or China, who have invested very little in South Africa thus far.
If FDI goes down, so will the already meagre growth rate. This means that jobs will be lost instead of gained. So to push ahead at this juncture with the Expropriation Bill – and to do so in the name of land reform, when so very few South Africans see this as a serious concern – is damaging and absurd.
As the IRR's most recent opinion survey once again confirms, unemployment is the most important unresolved problem confronting the country. Unemployment is clearly also the key cause of inequality and poverty. And unemployment cannot be resolved via anti-racism rhetoric or by ever stricter anti-racism laws.
Unemployment will start to diminish when the ruling tripartite alliance abandons the national democratic revolution (NDR), which seeks to destroy private property rights en route to a socialist and then communist future. Only then will the ruling party break loose from its ideological fetters and start repealing the laws which reduce property rights, limit private sector autonomy and damage business confidence, currently still at a 23-year low.
The NDR has led South Africa into a dead end. The economic growth rate, at a projected 0.8% of GDP, is now well below the population growth rate of 1.7%. This means that all South Africans are becoming poorer – and that there is little prospect of a better life for all.
Fortunately, most ordinary South Africans know what overcoming unemployment is far more important than the NDR. The ruling party now needs to start following their lead.
*Anthea Jeffery is Head of Policy Research at the IRR and author of BEE: Helping or Hurting?