Morgan Stanley to pay $3,2bn over "flawed" mortgage loans
---
Morgan Stanley is the latest US bank to fess up to its role in the grand heist of 2008 when it fleeced investors and dumped subprime mortgages onto unsuspecting investors. It will cough up $3,2bn we learned this week. Bank of America agreed to pay $16,6bn in 2014, according to the New York Times.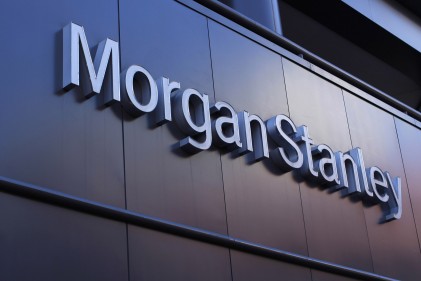 Morgan Stanley will pay $3,2bn to strike a settlement with state and federal authorities over the Wall Street firm's creation of mortgage-backed bonds before the financial crisis.

Nearly a year ago, Morgan Stanley announced it had expected to pay R2,6bn to federal authorities in the settlement. Since then, though, Morgan Syanley was pushed to offer more money. Much of the additional money will go to New York state.

The settlement, which was announced Thursday morning, is one of the last expected to come out of a working group set up by Presidnet Obama in 2012 to deal with flawed mortgage-backed bonds that the banks put together before the financial crisis. In the go-go years that preceded the crisis, Wall Street banks purchased subprime mortgages and packaged them into bonds that ended up suffering significant losses.

Because Morgan Stanley did not originate ortgages itself, its settlement is much smaller than larger consumer banks like Bank of America which paid $16,6bn in its settlement in 2014.

Morgan Stanley said on Thursday that it had set aside legal reserves to cover the agreement and would not take any additional charges in the coming financial results.

"We are pleased to haver finalised these settlements involving legacy residential mortgage-backed securities matters," a spokesman for the firm, Mark Lake, said in a statement.
Morgan Stanley relied on a few subprime mortgage originators, especially New Century, to feed its bond pipeline. In the settlement this week, Morgan Stanley agreed to a statement of fact that includes revealing details about its relationship with New Century.
The statement says that Morgan Stanley employees frequently tried to increase the "pull-through rate" of New Century loans getting into securities, even when the loans were lower quality than expected.
In thousands of cases, Morgan Stanley included loans that were worth less than the value of the underlying property – something it had told investors it would not do, according to the settlement.
Emails cited in the document suggest that Morgan Stanley employees knew that they were bending the rules to include riskier loans.
"Please do not mention the 'slightly higher risk tolerance' in these communications," one employee said in an email quoted in the statement. "We are running under the radar and do not want to document these types of things."
Morgan Stanley's close ties to New Century were previously put on public display in a lawsuit filed against the bank by the American Civil Liberties Union.
The acting United States attorney in San Francisco, Brian J. Stretch, said on Thursday that "Morgan Stanley knew that in reality, many of the loans backing its securities were toxic. Abuses in the mortgage-backed securities industry such as these helped bring about the most devastating financial crisis in our lifetime. "
As part of the settlement, Morgan Stanley will pay $150 million in cash to New York State, and another $400 million in consumer relief, according to the office of the New York attorney general, Eric T. Schneiderman.
It is paying another $22.5 million to the State of Illinois.
Previously, Morgan Stanley agreed to pay $1.25 billion to the Federal Housing Finance Agency and $275 million to the Securities and Exchange Commission to settle investigations involving similar issues. In total, Morgan Stanley has paid about $5 billion to members of the residential mortgage-backed securities working group.
The agreement struck this week leaves Goldman Sachs as the last of the big Wall Street banks not to have completed its settlement with the federal working group. Goldman said last month that it expected its settlement to cost up to $5 billion.