How Nene said no to Myeni, Bashir and Zuma
---
Mail & Guardian reports that axed finance minister Nhlanhla Nene had refused to buckle to pressure from SAA chairwoman Dudu Myeni and Sudanese president Omar al-Bashir - wanted by the International Criminal Court on charges of war crimes - to open a new air route between SA and Khartoum, says Business Day.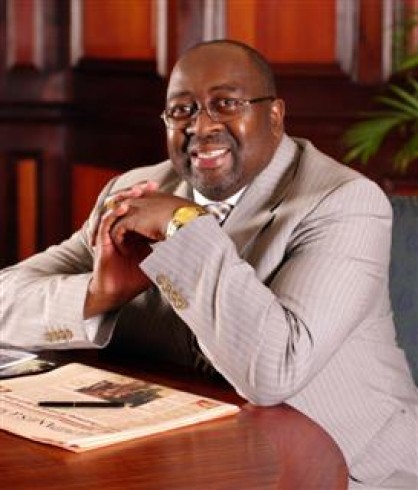 Axed finance minister Nhlanhla Nene said no to South African Airways (SAA) chairwoman Dudu Myeni and Sudanese President Omar al-Bashir, the Mail & Guardian reported on Friday.
It was basically also a no to President Jacob Zuma, who had asked, according to Ms Myeni, that SAA open a new route to Khartoum in Sudan to show support to Mr Bashir, "his brother".
Mr Nene told Ms Myeni in no uncertain terms that a route to Khartoum would be unprofitable and he would not allow it.
Four months later, in December last year, Mr Nene was fired as finance minister.
The Mail & Guardian obtained correspondence between Mr Nene and Ms Myeni about the "proposed operations in Khartoum".
Mr Bashir visited SA in June last year to attend an African Union (AU) summit.
The government allowed him to leave, despite a court order instructing the government to detain him.
The International Criminal Court (ICC) wanted him to stand trial on charges including war crimes, crimes against humanity and genocide.
Mr Zuma replaced Mr Nene with African National Congress (ANC) backbencher David van Rooyen, causing an outcry and turmoil on local markets. He responded by returning Pravin Gordhan to the post he occupied before Mr Nene, a move that only partially reassured the business and investment community.
BDlive reported on Friday that Standard & Poor's had warned that more policy mistakes of that kind would be cause for a downgrade of SA's credit rating to junk status.
"Certainly events (were) a good sign of how policy mistakes can be made and how they can have a tremendous impact on something like the exchange rate very quickly," S&P's sub-Saharan Africa MD, Konrad Reuss, said.