Blade denies conflict over Seta funding
---
Higher education minister Blade Nzimande has proposed the effective nationalisation of skills training. He also founded a trust that received millions from Sector Education Training Authorities (Setas) that fall under his purview, though he denies any conflict of interest, according to the Africa News Agency.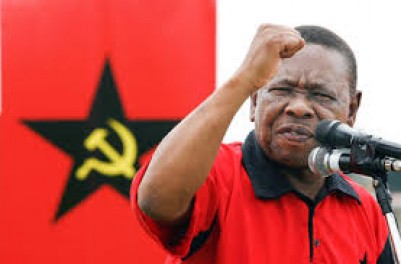 South African Higher Education Minister Blade Nzimande on Tuesday strenuously denied that he was in conflict of interest following reports that a trust he founded had received millions from two Sector Education and Training Authorities (Setas).
"The ministry has noted with extreme concern a story ran by Rapport (Media24) headlined "Nzimande's trust reaps R11m in funding from education organization'," his office said, adding that the story was "misleading".
"We want to place on record once again, that the minister together with a collective of professionals and community activists from Dambuza, founded the Dambuza Community Development Trust in 2007. The founding of the Trust predates Minister Nzimande joining government in 2009."
The ministry said once Nzimande joined Cabinet, he "ceased to be involved and has had no role with the workings of the trust".
It said the trust has since been run by a board of trustees and argued that it had the same right as any other development organisation to apply for Seta funding to train young people.
"The granting of funding lies with the Seta concerned, in terms of its own set criteria.
"It is highly injudicious and at worst, malicious for Rapport to create a link between Minister Nzimande and the trust receiving training funds on the basis that he is one of the founders."
On Monday the Economic Freedom Fighters suggested the report pointed to Nzimande corruptly channeling state funding to the trust.
Nzimande said he would like to warn the EFF that their statements were "lies" and that he reserved his right of response.