Davenport loses securitisation case, plans to bring new evidence to court
---
Eastern Cape ostrich farmer Ash Davenport, who was the first South Africa to present a securitisation audit in front of a court, lost his case in the Eastern Cape High Court to stop his farm being sold in execution. He has since commissioned a second audit which he says "proves beyond a shadow of doubt" that Standard Bank no longer owns the R3 million loan he took out several years ago. He plans to take the court's decision on review, using this new evidence to support his case.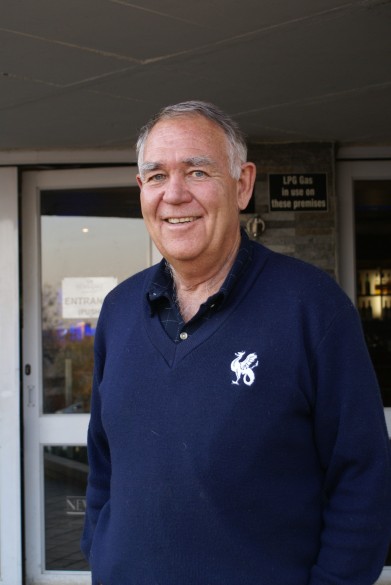 Ash Davenport, who
we previously reported
was the first person in SA to present a securitisation audit before a local court, lost his case to prevent his farm in the Eastern Cape being sold in execution by Standard Bank over a loan of about R3 million he defaulted on around 2010.
Davenport says he intends taking the judge's decision on review, and in the meantime has the results of a second audit which apparently shows Standard Bank has on-sold his loan, and therefore has no legal standing to bring legal action against him.
"There is now no question that Standard Bank has on-sold my loan to a third party and has no locus standi in the matter," he says. "I will be presenting to the court the results on this new audit, which is beyond any doubt, that my loan is securitised, despite the bank's denial."
The judgment found that Davenport had previously admitted his indebtedness to the bank, and dismissed his claims that he had not properly been served notice in terms of Section 129 of the National Credit Act, which requires the bank to notify the customer of the default in writing.
Judge NG Beshe of the Eastern Cape High Court also found the evidence of securitisation (in the form of an affidavit from US securitisation auditor Michael Carrigan) did not show that the loan had been ceded to a third party.
"This is not the only difficulty for the defendants (Davenport). Their biggest hurdle is the fact that this was not pleaded. Their indebtedness was admitted. In my view introducing evidence relating to securitisation will serve no purpose whatsoever and will therefore be immaterial and irrelevant," wrote Beshe. She ordered Davenport to pay the outstanding loan with interest to Standard Bank, and declared his farm executable.