Acts Online's Business Intelligence Report
---
Acts Online has launched a Business and Legal Intelligence Report as a subscriber service for those who need to know what is happening in the legal and business world before it happpens. We probe behind the news to focus on the underlying currents of most importance to your business.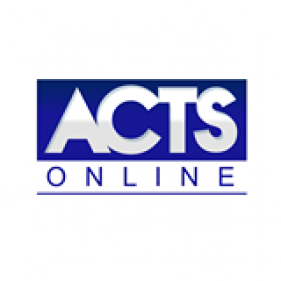 Forewarned is forearmed, is perhaps a tidy tag-line as our point of departure.
We look at legal threats and opportunities. We look at business opportunities here and abroad. Understanding the business and legal landscape as it unfolds is essential if we are to make headway in an environment beset on all sides with unseen risks. We will point these out to you well in advance. We are less concerned with the day-to-day news headlines than the major trends that can affect the prosperity of your business.
What's different about this report is that we provide analysis and intelligence that you need to make vital decisions. This is not simply reportage of what is happening in the world. Raw data you can find anywhere. We give you actionable intelligence and insights that can guide your decision-making.
What's different about this report is that we provide analysis and intelligence that you need to make vital decisions.
The better you prepare for the worst, the more likely you will not have to face it. That's the way we see the world. Not that all news is bad – but one has to be alert to real and potential threats.
Some of the subjects covered in this issue:
- Finance minister Nene's approaching fiscal cliff – the public sector wage bill is now more than 40% of tax revenue and that is going to place huge strain on the government's finances going forward. Can a tax revolt be far behind?
- SA companies are moving abroad as fast as possible – call it a vote of no confidence in the current state of governance, but investors will move elsewhere if they see better returns at reduced risk
- What we have learned from E-tolls, student protests and the back-slide on visa regulations? That public protest works. SA is already considered the protest capital of the world. This will only embolden those in other sectors in search of benefits
- The new look Home Affairs office – surprisingly up-beat, friendly and efficient
- The new visa rules – what they look like and what it means for the economy
- Government wants your copyright on your death – another example of expropriation without compensation that is on the drawing board
- Credit blacklisting at an all-time high – 11m out of 19m South Africans with credit records are now over-indebted. That's a crisis that seems to go unnoticed in the financial sector.
- 10,000 homes are repossessed each year – and the SA Communist Party wants National Treasury to investigate this. In particular, that High Court rules allow houses to be sold at auction with no reserve price. Pressure is building to change this, and the National Credit Regulator is about to launch a case challenging the sale of assets in execution without reserve prices.
- New Black Empowerment Codes criminalise fronting and stiffen requirements for those seeking better ratings – understand what this means for your business
- BEE "Trumping provision" in force and effect. Still on the subject of BEE, we look at the new "Trumping provisions" – which means the new BBBEE Act takes precedence over other laws if there is a conflict – and we look at the new Property Sector codes
- Trade unions at risk for unprotected strikes – we look at some recent cases that cover this subject
- It's been a busy few weeks for the Competition Commission, which raided recruitment advertising agencies, furniture removal companies and completed an investigation into the construction sector
-
Special investigation
: Trade as a geo-political tool in the age of power. We investigate the rapidly changing global trade chessboard and look at what this means for SA in the years ahead. Is your company at risk?
Subscribe now!