Western Cape court disallows garnishee orders issued outside province
---
The days of debt collectors going "forum shopping" by searching out friendly magistrates courts are coming to an end. A recent decision in the Western Cape High Court made it illegal for debt collectors to obtain garnishee orders outside the province, according to Moneyweb. This will almost certainly be adopted by other provinces.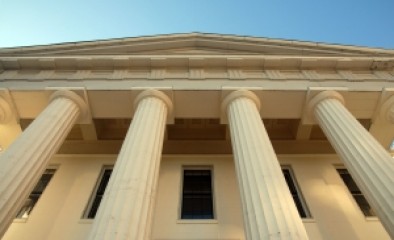 Western Cape employers are exempt from servicing salary attachment orders that were issued outside of the province until the 'Stellenbosch University matter' has been finalised, a High Court judge has ruled.
"The wide order is effectively an interim interdict, which means that the order applies only until the University of Stellenbosch matter has been finally decided," explains senior associate at Webber Wentzel, Odette Geldenhuys.
The order was made in the Western Cape High Court without a hearing (on the basis of affidavits submitted to the judge) and agreed to by the credit-provider respondents, Geldenhuys tells Moneyweb. It is limited to the province, because the authority of High Courts is limited to the jurisdictions in which they operate. Webber Wentzel would need to be approached by clients in other provinces to take it up in other courts and effectively extend the ruling, adds Geldenhuys.
Earlier this month Webber Wentzel represented a group of employers who were concerned about continuing to make deductions on emoluments attachment orders (EAOs) that appeared to be invalid, says Geldenhuys.
The employers included Tuffy Manufacturing (and related companies), as well as shoe retailers, Queue Shoes and Franco Ceccato.
Judge Van der Spuy last week set aside EAOs issued by or on behalf of Real People, Van Heerden & Vennote, Debt Management Consultancy and Sanlam Direct Axis, while also handing down a wider order pertaining to all incorrectly issued EAOs in the Western Cape.
EAOs are a method used to collect on unpaid loans. They are served on employers who are then required by law to make deductions from the salaries of employees to repay credit providers.
Earlier this year, the University of Stellenbosch's Legal Aid Clinic (LAC) took Bridge Debt (and related credit providers), as well as their debt collectors Flemix & Associates, to court over what they argued were unjust EAOs.
The LAC managed at the time to have these specific EAOs, which impacted mostly farmworkers in the Western Cape, set aside.
More significant though was that the Clinic (with help from the SA Human Rights Commission) persuaded Judge Siraj Desai to rule that certain sections of the Magistrates' Court Act (MCA) are unconstitutional insofar as they create gaps for EAO abuse.
Specifically, that the MCA makes allowance for EAOs to be granted in jurisdictions far away from where debtors live or work and does not insist on judicial oversight when EAOs are granted were declared inconsistent with constitutional rights to dignity.
The Constitutional Court will hear the matter on March 3 and will have to decide whether or not to uphold Judge Desai's ruling.
The 'Bridge respondents', as they are known, will approach the Constitutional Court with a separate application and have also applied for leave to appeal Desai's judgement.
"For this limited period [until the Constitutional Court ruling], employers in the Western Cape do not have to service emoluments attachment orders issued outside of the Western Cape," Geldenhuys notes. "EAOs correctly issued in jurisdiction must still be serviced, unless, of course they have other shortcomings, which may lead to them being cancelled or amended."
For example, EAOs that were granted in Pretoria against employees who live or work in Stellenbosch do not require servicing until the Constitutional Court rules on the Stellenbosch matter.