Lessons to be learned from the visa bungle
---
The main lesson to be learned from the damage caused by SA's stricter visa rules for visitors - now relaxed - is that the government needs to pay closer attention to the unintended consequences of policy decisions, says Business Day.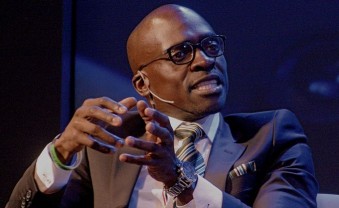 Higher Education and Training Minister Blade Nzimande wasn't the only Cabinet minister forced to eat humble pie last week. Although the government's announcement of the relaxation of its controversial new visa rules was largely buried in the media frenzy over the Fees Must Fall protests, Home Affairs Minister Malusi Gigaba's climbdown on Friday is no less significant.
It had been clear for months that Mr Gigaba's intransigence in the face of overwhelming evidence that the new visa requirements were causing a sharp decline in foreign tourists would not end well.
Either he was going to have to back down after having unwisely staked his political reputation on a position that had not been thought through carefully enough, or the governing party would suffer public condemnation for the decimation of an industry it had itself identified as a potential generator of employment in an otherwise anaemic economy.
It is, therefore, no surprise that the concessions announced by Minister in the Presidency Jeff Radebe on Friday have been sold as a win-win compromise that addresses the tourism industry's main concerns, while ensuring that the ostensible purpose of the regulatory changes — honouring SA's international treaty obligations and preventing child trafficking — can still be achieved.
The Department of Home Affairs will accept some visa applications by mail or via travel agents in future, so that applicants from large countries such as China, India and Russia, and countries that have no South African mission, do not have to travel far to apply in person. Their biometric data will be captured on arrival in SA. More visa facilitation centres will be established globally to make it easier for tourists to submit applications.
In addition, while South African parents of children wanting to leave the country will still be required to produce parental-consent affidavits and birth certificates, school principals will be able to vouch for those participating in international school tours, and unabridged birth certificates will no longer be demanded in all cases.
These are certainly welcome changes in that they tackle the main concerns of tour operators and South African parents of minor children, but they are no panacea. The damage that has been done to SA's traditional and carefully nurtured new international tourism markets will take years to reverse, and in the context of a slowing global economy, some of that market share may never be recovered.
An ill-considered policy position and political muscle-flexing within the governing party have already cost the economy billions of rand in foregone revenue and will probably still result in job losses, although such calculations are notoriously difficult to make with any certainty after the fact.
It is, therefore, vital for the sake of political accountability that the country does not simply shrug its shoulders and move on from this debacle. Far too much policy making occurs in SA with no consideration of possible unintended consequences. The public-consultation requirement that is built into the system is clearly being honoured largely in the breach by ticking compliance boxes.
The government promised years ago to put a regulatory-impact assessment system in place and has failed to deliver. Now the price to be paid for that failure of governance is clear for all to see — an economy that cannot gain momentum and absorb the unemployed because it is hobbled by its own red tape.
Like Mr Nzimande, Mr Gigaba has led a charmed life in the Cabinet due to his affiliations in the tripartite alliance, but both have become millstones around the African National Congress's neck by ignoring voters' needs. It is this disconnect that will eventually cost the party at the polls.