Huge relief as SA relaxes visa rules
---
The visa debacle that drove an estimated 150,000 tourists away so far this year at a reported cost of R2,6 billion to the economy has finally been relaxed. Visitors applying to travel to SA will no longer have to submit biometric information in person at our embassies, according to Fin 24.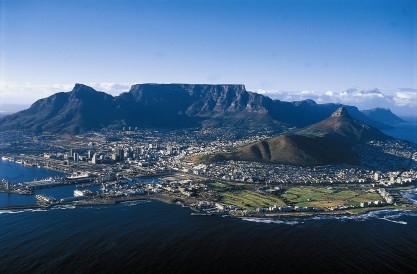 Cabinet's approval of the recommendations to relax South Africa's new visa regulations have been widely applauded by industry role players.
Cape Town Tourism CEO Enver Duminy said in a statement the tourism industry will benefit from the approved recommendations that travel agents be allowed to make visa applications on behalf of clients and that the birth certificate requirement for travelling minors would no longer include the word "abridged".
Tourism Minister Derek Hanekom on Friday announced that cabinet has approved recommendations from the Inter-Ministerial Committee (IMC) tasked with reviewing South Africa's immigration regulations. The IMC recommended that:
• Accredited travel agents be able to make visa applications on behalf of clients;
• Foreign minors no longer be required to have an unabridged birth certificate in order to travel to and from South Africa.
That means a foreign national would no longer have to submit a visa application to travel to South Africa in person. In the case of foreign minors, proof of original birth certificates or certified copies would only be required during the application process, which is a common requirement in many countries.
Although South African children would still be required to travel with an unabridged birth certificate, the wording would be changed to read "birth certificate containing parental details".
This, Duminy said, is encouraging, especially since the regulations had presented a challenge to international travel to and from South Africa.
Grant Thornton Advisory Services said the changes will streamline visa requirements for foreign tourists to South Africa and will make it easier to obtain, thereby ensuring a much simpler process for travellers to the country.
"These changes will most definitely assist in getting the tourism industry back on track," said Lee-Anne Bac, director: Advisory Services at Grant Thornton.
David Green, CEO of the V&A Waterfront, said tourism has a powerful economic impact, and they strongly support the removal of any hurdles that impede ease of travel to not only Cape Town, but to South Africa. "These recommendations can only bring about positive results for the industry."
"This is great news, just the kind of boost to our morale that we need as we enter the holiday season," exclaimed Enver Mally, chairperson of Cape Town Tourism.
The impact of the visa requirements which came into effect on 1 October 2014 was already evident in sharply lower tourist numbers to the country.
Stats SA reported in September that a comparison between June 2014 and June 2015 shows that, with the exception of France, the number of tourists decreased for all the other nine leading overseas countries.
China had the largest decrease of 28.4% - from 5 823 tourists in June 2014 to 4 167 in June 2015.
The regulations required foreign tourists who need a visa to visit South Africa to appear 'in person' and submit biometric data when applying for a visa.
As part of a clampdown on child trafficking the requirement for all children travelling into or out of South Africa to travel with an "unabridged" birth certificate as well as an applicable letter of consent from absent parent/s came into effect in June 2015.
Following industry concerns to the requirements' impact on the tourism industry, already ailing employment numbers and economic growth, President Jacob Zuma in August appointed Deputy President Cyril Ramaphosa to lead an IMC looking into the unintended consequences of the new visa rules.
"The birth certificate requirement created significant hurdles for tourists travelling with minors and many opted to not come to South Africa.
"Some even chose competitive destinations for their holiday – meaning that our country lost out on much needed foreign spend" said Bac.
She said while the request for biometrics as part of a visa application is a fairly standard request around the world, the problem with South Africa's biometric visa legislation was that the infrastructure was not in place when the law came into effect and communication around implementation and the processes required was unclear.
"This created confusion and complications in the market causing some markets to retaliate.
"The issue was not about submitting biometrics or appearing in person for a visa – it was about the lack of systems to do so easily and simply," she said.
"When applying for a visa it's often a tourist's first point of contact with South Africa and it is important that we remain a welcoming destination."
Bac said the revisions by the IMC will certainly improve the visa systems, while continuing to ensure that the security of the country and its children remains a priority.