Government's visa mistake cost R2,6bn, but relief is on its way
---
A study by Grant Thornton suggests the government's new visa regulations will cost the economy R2,6bn and 5,800 tourism sector jobs this year. Home affairs minister Malusi Gigaba reckons the drop in tourist arrivals to SA is the result of a slowing world economy. In any event, relief is on its way in the form of softer visa requirements, according to the Financial Mail.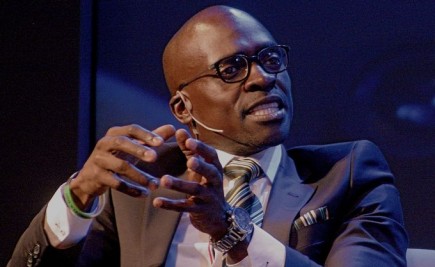 A compromise solution is expected this month from President Jacob Zuma's interministerial committee on the impact of new visa regulations on tourism in SA.
Officials in the department of home affairs could not give details on what this compromise would be, saying that it is "politically very sensitive". But the expectation in the department and in the ANC is that the committee, which is led by deputy president Cyril Ramaphosa, will relax the in-person biometric visa application requirement as well as the requirements for all children to leave and enter the country with certified unabridged birth certificates.
New regulations introduced by home affairs minister Malusi Gigaba (pictured left) in 2014 made it necessary for visitors to SA to apply for their visas in person, using biometric data capturing systems that were supposed to be installed at all SA embassies overseas. Government officials have confirmed to the Financial Mail that these biometric machines are not yet in place to allow for this.
The second visa change was implemented in June this year. It requires all children under the age of 18 to present copies of unabridged birth certificates when entering or exiting the country.
The interministerial committee (IMC) is expected to propose that the biometric visa application be made on arrival in SA. It is expected to announce that only SA children leaving the country need to carry one of these.
ANC delegates at the party's national general council (NGC) meeting last weekend discussed this matter.
Though the party agrees tourism's job-creating potential "outstrips that of most other sectors" and must be grown, views on the visa regulations were divided largely along factional lines.
Gigaba's supporters in the party argue that new regulations are essential to stop human trafficking and that profits can not be placed ahead of this. Other ANC members agree that it is a policy blunder but admit that the IMC will have to find a compromise to allow Gigaba, who is a popular leader in the party and considered to be a rising star, to climb down from his position without being embarrassed by the impact the regulations have had on tourism and by the fact that they were based on questionable research.
The ANC NGC did not call Gigaba or cabinet out for approving the regulations. Instead it noted that the Ramaphosa-led committee is in the process of finding a balance between the security of SA citizens and the health of its tourism sector.
Southern Africa Tourism Services Association (Satsa) CEO David Frost questions why the IMC, which was set up in August, had not yet consulted the industry.
"The fact is that we have been totally excluded from this process. While tourism businesses are decimated because of these regulations, a group of bureaucrats are meeting behind closed doors to come up with a compromise that suits them. The fact is that Gigaba could have simply scrapped these regulations when he came into office (they were first drafted under his predecessor Naledi Pandor). Instead he has defended them using bogus figures. He now finds himself in a hole that is totally self-excavated," says Frost.
ANC veteran Mavuso Msimang, who is chairman of the SA Tourism Business Council and a former director-general of home affairs, says there is "overwhelming evidence" that the new rules are devastating for the industry and for jobs.
Tourism contributes 9% of GDP. About 1,4m people are employed by tourism directly and indirectly in SA and, on average, 5,5 people are supported by every person employed in tourism. The "unintended consequences" which the ANC is now concerned about are reflected in figures from major tourism and transport bodies which all show that in the first three quarters of 2014 (before the regulations came into effect) overseas arrivals were growing. But this changed in the last quarter of 2014 and has continued through 2015.
Data from the Airlines Association of Southern Africa for June, July and August 2015 shows a 44% decline in the number of children under the age of 18 travelling in and out of SA compared with the same period in 2014. While Statistics SA figures confirm declining tourism numbers, the latest International Air Transport Association ticketing revenue figures show that sales for flights into SA from every destination in the world continue to drop. In July these ticket sales had decreased by 20% compared with July 2014. In August and September there was a 23% and 24% decrease respectively.
Gigaba's response to these declines is that they are the result of a slowing global economy, especially the Chinese economy. But Satsa argues that this argument doesn't add up when one considers that tourism figures in countries that SA competes with for tourists are up. Australia is up 7% year on year and Thailand is up by 53%. Most notable is the 187% increase of Chinese visitors to Thailand.
A Grant Thornton study estimates that these regulations will cost the economy R2,6bn this year and a potential 5 800 jobs. The DA's James Vos says that if the ANC is serious about pulling out all the stops to grow the economy and create jobs (as it reaffirmed at its NGC meeting) the IMC must reverse the regulations quickly.