Etolls about to collapse
---
Etolls are nearing the end of the highway. As predicted, monthly revenue is down to R60 million while bond repayment obligations are R260 million a monthy. This is a situation which cannot survive, according to the Sunday Independent.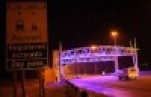 The much-maligned Gauteng e-tolls project appears to be teetering on the brink of total collapse with monthly revenue collections dropping to R60 million while the SA National Roads Agency's (Sanral) bond repayment remains R260m every month.
Sources close to the situation reveal that knives are already out for embattled Sanral boss Nazir Alli as angry ANC leaders blame him for the messy e-tolls saga. They believe e-tolls are costing the ruling party significant votes as traditional ANC voters either turn against the party or simply refuse to cast their votes in favour of the ANC in protest against e-tolling.
Sanral has faced unprecedented resistance from various civil and political formations. In recent weeks, the ANC Youth League became the latest ANC formation to break ranks with the mother body when the league announced its opposition to e-tolls.
The recently-elected ANCYL leadership has publicly added its voice against e-tolls.
"The ANC is an organisation of the people, and it should therefore listen to people when they say they do not want e-tolls," ANCYL secretary Njabulo Nzuza said.
"We must investigate other means to fund massive infrastructure projects that the ANC-led government has continued to carry out in the quest of improving our people's lives," he said.
Nzuza said the Youth League wanted the ANC to adopt a new policy and scrap the e-tolls system.
Cosatu also renewed its calls for the scrapping of e-tolling this week as thousands of its members took to the streets of Joburg and Cape Town. Cosatu also called for an end to retrenchments.
It was not yet clear by late yesterday whether the ANC national general council, which is sitting in Midrand, would muster enough courage to tackle the problem but there was wide speculation that the party's Gauteng chapter – backed by the Western Cape – would raise their ire against e-tolling.
Several independent sources say Alli's days as Sanral chief executive are numbered as ANC heavyweights, including party secretary-general Gwede Mantashe, blame him for the e-tolls fiasco.
He also irked several ANC politicians last year when Sanral evicted shack dwellers to make way for e-tolling in Lwandle, near Strand, in the Western Cape. Those evictions caused a political uproar.
Human Settlements Minister Lindiwe Sisulu said at the time she failed to understand "why a property owner (Sanral) will receive a court order in summer and wait until winter to effect it. It is inhumane and bad timing. It is totally unacceptable".
Alli was also dealt a heavy blow last week when the Cape Town High Court delivered a stinging judgment against him after he sought to introduce e-tolling in the Western Cape.
The court rejected his argument that he had Sanral board approval, an argument which the court described as "far-fetched, untenable as to defy belief" as there was no documentary evidence to support it.
E-tolling was implemented in Gauteng in December 2013, despite strong resistance from the public and organisations like the Opposition to Urban Tolling Alliance (Outa), Cosatu and the DA.
The Sunday Independent has reliably been informed that some of the ANC's heavyweights have already met behind closed doors to consider ways of getting out of the contentious system or find another way to win the confidence of millions of motorists in Gauteng. A recent ANC organisational report showed e-tolls would dent its electoral performance.
Alli has become the first target after the ANC became jittery about the quality of his recent decisions which have since caused a massive political storm and divided the ruling party.
This week, former Sanral board members and politicians questioned Alli's judgment on major policy issues and his interpretation of statutory obligations.
Western Cape court documents showing that Alli seemingly decided himself to declare the relevant Western Cape roads as toll roads, without formally obtaining a required board resolution, are understood to have added salt to the wound as Alli appears to have become "a law unto himself".
Alli's tenure as head of Sanral ended as he retired at the age of 65 in August, but Transport Minister Dipuo Peters extended his stay while she was looking for a successor to the man who oversaw the introduction of e-tolls.
A source within the ANC said Peters was now under pressure to get rid of Alli, who has led Sanral since it came into existence in 1998.
"It is also believed that Alli's departure will enable stakeholders within the ANC to reconsider the e-toll project. This is his pet project and it is actually very difficult to reconsider other available options while he is around," said the source.
Judge Ashley Binns-Ward of the Western Cape High Court ruled on Wednesday that Sanral's decision to toll highways in the Western Cape be set aside. He also ruled that the transport minister's 2008 decision to declare portions of the N1 and N2 as toll roads be set aside.
This means the Winelands Toll Project will have to start from scratch if Sanral decides to go ahead with the project, which is unlikely under the prevailing political climate.
Despite denials by Sanral, it has also been established that the Gauteng e-toll project has become too expensive to implement after the monthly revenue collections dropped to R60m while the bond repayment remains R260m every month. This is a steep drop in income from a high of R120 million in June 2014.
Considering that Sanral previously confirmed that most toll roads take between 16 and 22 years to break even, the system's inability to sustain itself at such an early stage has most ANC leaders worried.
The government previously forked out R5 billion required to meet the effect on Sanral's ability to meet its loan obligation of the deficit in operating revenue, which was caused by the non-payment of toll fees and the downward adjustments to the originally announced toll tariffs.
However, the majority of Gauteng motorists appear not ready to pay as civil disobedience against the paying of e-tolling takes on Sanral.
Outa's Wayne Duvenage has also raised "a number of serious discrepancies and omissions" in Sanral's recently released annual report.
Duvenage said both the Sanral chairman and chief executive reports in the 2015 annual report painted an unrealistic picture of the situation within the state-owned entity.
"Mr Alli speaks of the decline in e-toll compliance since July 2014 as being directly attributed to Gauteng Premier (David) Makhura's e-toll advisory panel discussions.
"While this may have been partially to blame for some of the drop off, it is clear from Sanral's own revenue trend graphs supplied to the media earlier this year that their e-toll income had plateaued at R120 million a month by June 2014, despite on-going threats of criminal prosecution of motorists.
"In other words, Outa believes that Sanral's e-toll compliance levels were never going to achieve significantly more than that reached by June 2014, seven months after the scheme was launched," he said.
The DA's John Moodey said in a statement that "what has happened in the Western Cape, must now happen here in Gauteng".
Late last year, ANC Gauteng chairman Paul Mashatile made the province's position clear when he told the Gauteng advisory panel on e-tolls that the ANC had suggested a few solutions to the largely rejected e-tolling system, including a national nominal increase in the fuel levy.
"We aren't opposed to the user-pay principle but to the current model of the e-toll system," said Mashatile.
He said the ANC was open-minded to other alternatives.
Speaking in Rustenburg in North West at the launch of the South African Communist Party's Red October campaign last week' Cosatu president Sdumo Dlamini said South Africa required an effective' accessible' reliable' affordable and safe public transport system and not e-tolls.
"New dispensation or no new dispensation' e-tolls must be scrapped'" he said.
However, Sanral continues to argue that tolling is a necessary funding mechanism for much needed upgrades of South Africa's national roads.
In a written response, Sanral spokesman Vusi Mona said: "Toll roads, which include Gauteng's e-tolled roads, are funded through the issuance of bonds and loans… Since the announcement of the new e-toll dispensation, revenue is ahead of forecasts. In addition, we had a successful bond auction this past week where we allocated R397 million.
"The next auction is scheduled for November and the expectation is that that auction will be as successful as this one on the back of the next phase of the new e-toll dispensation being implemented. By then we anticipate that e-toll collections will also have significantly improved."
Gauteng ANC spokesman Nkenke Kekana said: "We are concerned that the compromises have not been implemented and have not taken us anywhere near addressing the socio-economic impact of e-tolling. We still believe that e-tolls in their current form are not acceptable."
Sunday Independent