US Justice Department sets sights on Wall Street executives
---
The US Justice Department, stung by criticism that it let Wall Street executives off the hook by allowing their employers to pay fines, has now taken off the gloves, according to the New York Times. New rules issued to prosecutors require them to focus on individual employees in their investigations, which means more executives could spend time in jail.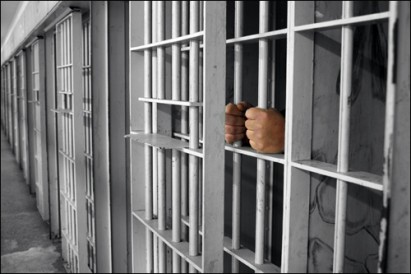 WASHINGTON — Stung by years of criticism that it has coddled Wall Street criminals, the Justice Department issued new policies on Wednesday that prioritize the prosecution of individual employees — not just their companies — and put pressure on corporations to turn over evidence against their executives.
The new rules, issued in a memo to federal prosecutors nationwide, are the first major policy announcement by Attorney General Loretta E. Lynch since she took office in April. The memo is a tacit acknowledgment of criticism that despite securing record fines from major corporations, the Justice Department under President Obama has punished few executives involved in the housing crisis, the financial meltdown and corporate scandals.
"Corporations can only commit crimes through flesh-and-blood people," Sally Q. Yates, the deputy attorney general and the author of the memo, said in an interview on Wednesday. "It's only fair that the people who are responsible for committing those crimes be held accountable. The public needs to have confidence that there is one system of justice and it applies equally regardless of whether that crime occurs on a street corner or in a boardroom."
Though limited in reach, the memo could erase some barriers to prosecuting corporate employees and inject new life into these high-profile investigations. The Justice Department often targets companies themselves and turns its eyes toward individuals only after negotiating a corporate settlement. In many cases, that means the offending employees go unpunished.
The memo, a copy of which was provided to The New York Times, tells civil and criminal investigators to focus on individual employees from the beginning. In settlement negotiations, companies will not be able to obtain credit for cooperating with the government unless they identify employees and turn over evidence against them, "regardless of their position, status or seniority." Credit for cooperation can save companies billions of dollars in fines and mean the difference between a civil settlement and a criminal charge.
"We mean it when we say, 'You have got to cough up the individuals,' " Ms. Yates said, a day before she was to address the policy in a speech at New York University School of Law.
But in many ways, the new rules are an exercise in public messaging, substantive in some respects but symbolic in others. Because the memo lays out guidelines, not laws, its effect will be determined largely by how Justice Department officials interpret it. And several of the points in the memo merely codify policy that is already in place.
"It's a good memo, but it states what should have been the policy for years," said Brandon L. Garrett, a University of Virginia law professor and the author of the book "Too Big to Jail: How Prosecutors Compromise With Corporations." "And without more resources, how are prosecutors going to know whether companies are still burying information about their employees?"
It is also unknown whether the rules will encourage companies to turn in their executives, but Ms. Yates said the Justice Department would not allow companies to foist the blame onto low-level officials.
"We're not going to be accepting a company's cooperation when they just offer up the vice president in charge of going to jail," she said.
Under Attorney General Eric H. Holder Jr., the Justice Department faced repeated criticism from Congress and consumer advocates that it treated corporate executives leniently. After the 2008 financial crisis, no top Wall Street executives went to prison, highlighting a disparity in how prosecutors treat corporate leaders and typical criminals. Although prosecutors did collect billions of dollars in fines from big banks like JPMorgan Chase and Citigroup, critics dismissed those cases as hollow victories.
Justice Department officials have defended their record fighting corporate crime, saying that it can be nearly impossible to charge top executives who insulate themselves from direct involvement in wrongdoing. Ms. Yates's memo acknowledges "substantial challenges unique to pursuing individuals for corporate misdeeds," but it says that the difficulty in targeting high-level officials is precisely why the Justice Department needs a stronger plan for investigating them.
The new rules take effect immediately, but they are not likely to apply to investigations that are far along, such as one into General Motors over defects. Prosecutors in New York are struggling to charge company employees over problems linked to the deaths of more than 100 people, partly because the laws governing car companies require that prosecutors show that the employees intended to break the law, a higher standard than in other industries like pharmaceuticals and food.
Ms. Yates, a career prosecutor, has established herself in the first months of her tenure as the department's most vocal advocate for tackling white-collar crime. She foreshadowed plans for the new policy in a February speech to state attorneys general, in which she declared that "even imposing unprecedented financial penalties on the institutions whose conduct led to the financial crisis is not a substitute for holding individuals within those institutions personally accountable."
A criminal case last year against BNP Paribas, France's biggest bank, demonstrated the gap between charging a bank and its employees. Even as officials extracted a record $8.9 billion penalty and made the company one of the first giant banks to plead guilty to a crime, no BNP employees faced charges. The Justice Department said the bank insulated its employees by withholding records until after a deadline had passed to file individual charges.
While the idea of white-collar investigations may conjure images of raids of corporate offices by federal agents, the reality is much different. When suspected of wrongdoing, large companies typically hire lawyers to conduct internal investigations and turn their findings over to the Justice Department. Those conclusions form the basis for settlement discussions, and they are likely to take on greater significance now that companies will be expected to name names.
Whatever its practical implications, the memo is likely to resonate on the presidential campaign trail. In a speech this summer, Hillary Rodham Clinton seized on the sentiment that too many executives were escaping accountability, declaring that, if she were elected, her administration would "prosecute individuals as well as firms when they commit fraud."
For the Justice Department, corporate prosecutions have a long history of political implications and judicial second-guessing. Ms. Yates's memo is the latest in a series of guidelines drafted and tweaked over the years, often in the period leading to presidential elections. The effort started in 1999 with Mr. Holder, the deputy attorney general at the time.
But two cases that followed chipped away at the guidelines and had a chilling effect on corporate prosecutions: the Supreme Court's reversal of a conviction against the accounting firm Arthur Andersen in the Enron scandal, and a federal court's rejection of a case against KPMG employees linked to tax shelters. Prosecutors began to shift from indictments and guilty pleas to deferred-prosecution agreements — essentially a form of corporate probation.
The memo from Ms. Yates, which took shape in recent months through a Justice Department working group that started during Mr. Holder's tenure, tries to place a new emphasis on individual prosecutions without running afoul of those court rulings.
Still, even if the Justice Department's effort succeeds, it will not automatically put more executives behind bars. Mr. Garrett, the University of Virginia law professor, analyzed the cases in which corporate employees had been charged.
More than half, he said, were spared jail time.