False alarm over dual citizenship ban
---
Reports that the ANC was considering a blanket ban on dual citizenship were put to rest this week by home affairs mininster Malusi Gigaba. Despite concerns that some South Africans were fighting in the Israeli Defence Force, the banning of dual citizenship would not target certain people or countries.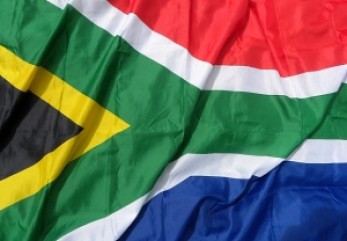 There is "absolutely" no review of the South African Citizenship Act with regard to dual citizenship, Home Affairs Minister Malusi Gigaba said on Thursday.
"I must emphasise that there would never be a time when we take an arbitrary decision on these issues. We will always be guided by the Constitution," he told journalists in Cape Town. "A blanket ban is certainly not on the cards. It would be wrong of us to do that."
African National Congress international relations subcommittee chairperson Obed Bapela had called for the dual citizenship policy to be reviewed, according to the Sunday Times. Bapela had raised concerns that citizens were fighting in the Israel Defence Force. "I am aware this has caused a lot of consternation among people, and we would appeal for calm so that nobody should feel that views expressed by any chairperson or committee necessarily reflect the views of government and cabinet," Gigaba said. He added that the ANC had no position to this effect. "At present... the arguments [on this call] are not clear. The only thing that is clear is that it arises out of our general support for the Palestinian cause."
Should it arise at the party's National General Council next month, he said they would advance the position that legislation should not be directed at certain people or countries, but be generally applicable.
He said the act was last amended in 2009 and addressed those taking up arms for another country. "We also made a provision in the amendment that if you fight for another country, you have chosen another flag and therefore you will lose your South African citizenship."
View at
source
.