Shuttleworth loses Nkandla-size court battle
---
The Constitutional Court has ruled against internet entrepreneur Mark Shuttleworth in his challenge to overturn the R250 million levy deducted by the Reserve Bank when he exported his earnings more than a decade ago, according toTimes Live.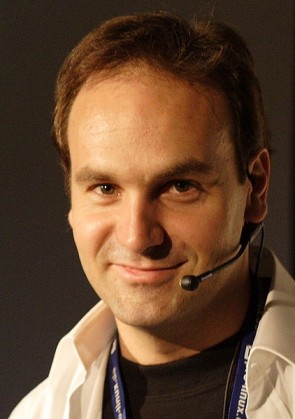 Internet entrepreneur Mark Shuttleworth today lost R250 million' when the Constitutional Court found against him in his battle against the taxman.
To put that into context, that is enough to upgrade President Jacob Zuma's household security.
The SA Reserve Bank argued that it should not repay Shuttleworth the money – an exit levy it charged him when he transferred his assets out of South Africa to the Isle of Man in 2009. The levy was 10 percent of the value of the assets he wanted to export.
He paid the levy under protest and took the matter to court. He lost in the High Court in Pretoria. However' the Supreme Court of Appeal (SCA) ruled that the bank should not have imposed the levy and ordered it to repay Shuttleworth.
"Main appeal upheld' SCA decision set aside. Cross appeal is dismissed. Shuttleworth loses'" Business Day law and constitution writer Franny Rabkin tweeted from the Constitutional Court.
The court found the dominant purpose of exit charge was not to raise revenue' but to regulate conduct' she wrote.
Explaining his court battle when he took his case to the courts' Shuttleworth said' "Exchange controls may appear to be targeted at a very small number of South Africans but their consequences are significant for all of us: especially those who are building relationships across Southern Africa such as migrant workers and small businesses seeking to participate in the growth of our continent".
"It is more expensive to work across South African borders than almost anywhere else on Earth' purely because the framework of exchange controls creates a cartel of banks authorized to act as the agents of the Reserve Bank in currency matters.
"We all pay a very high price for that cartel' and derive no real benefit in currency stability or security for that cost.
"Banks profit from exchange controls' but our economy is stifled' and the most vulnerable suffer most of all. Everything you buy is more expensive' South Africans are less globally competitive' and cross-border labourers' already vulnerable' pay the highest price of all – a shame we should work to address."
Shuttleworth first made headlines 15 years ago when he sold his company' Thawte' which he had built from a garage in Cape Town' to US conglomerate Verisign for $575-million. In 2002' he spent $20-million to join the Russian space programme as a cosmonaut' training for a year before blasting off from a launch-pad in Kazakhstan. He was the first African in orbit and the world's second paying visitor to space.
When he won in the appellate division' Shuttleworth had pledged to put the funds of R250 million plus interest into a trust' to underwrite Constitutional Court cases "on behalf of those whose circumstances deny them the ability to be heard where the counterparty is the State".

Times Live