Landmark securitisation case heads for the Constitutional Court
---
A landmark securitisation case is headed for the Constitutional Court that will test the banks' right to repossess homes where the mortgage bond has been ceded to a new owner. The Concourt is also being asked to decide whether going under debt review constitutes an act of insolvency.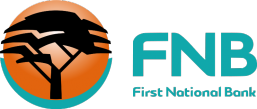 Zulfa Samsodien of Cape Town this week brought an application before the Constitutional Court appealing her sequestration in 2013, following two failed appeals in the Cape High Court and the Supreme Court of Appeal.
Samsodien argues that she was unlawfully sequestrated by a special purpose vehicle (SPV) called Ikhaya RMBS (2) Ltd, which is one of the vehicles used by FNB to securitise its loans.
Securitisation is where banks bundle loans together and on-sell them to investors, thereby losing legal title to the loans. It is a hugely controversial practice worldwide, as banks continue to repossess homes despite having sold the underlying mortgage bonds to new owners.
Samsodien was sequestrated while under debt review. The National Credit Act has since been amended to make it clear that going under debt review does not constitute an act of insolvency. This case is therefore of immense interest to thousands of South Africans who were sequestrated under similar circumstances.
The purpose of her sequestration, she argues, was to grab her house, which she owned 50-50 with her husband Ahdill Abrahams. Her husband had already been sequestrated, but the bank could not repossess the house without sequestrating her husband as well.
An interesting aspect of the case is the fact that Samsodien already has proof of securitisation on her home loan. The bank does not deny that it ceded her home loan to Ikhaya in 2007. Most South Africans arguing securitisation are told they have to prove the loan has been ceded – a virtual impossibility, since the banks are accused of concealing this from their customers and regulators.
Research coordinated by Advocate Douglas Shaw has sampled more than 600 mortgage bonds and to date only one has been found to be ceded to new owners – which is evidence of securitisation. At least 20% of these bonds should be reflected as having been ceded at the Deeds office, based on the banks' own figures regarding securitisation. The researchers say this proves that banks are committing fraud on the courts and regulators by concealing evidence of their securitisation. What appears to be happening is the banks are indeed securitising loans but hiding this fact by omitting to reflect the loan as being ceded to new owners.
Samsodien and Abrahams this week lodged complaints with the Master of the Wynberg Magistrate's Court in Cape Town, claiming that FNB is misrepresenting itself as a creditor when their home loan has been ceded Ikhaya.
Says Abrahams: "We contend that FNB's actions amount to fraud, since it misrepresented itself before the court that it was a creditor in our estate, when it admits that the loan has been ceded to Ikhaya."
In her complaint to the Master of the court, Samsodien says: "There seems to be a conspiracy on the part of FNB, IKhaya, the Trustees and the Magistrate to admit a claim into my estate which is invalid."
The application for Samsodien's sequestration was brought by Johanna Lochner, who deposed in her affidavit that she was a manager in FNB's home loans collections department.
Samsodien argues that her home loan agreement was signed with FNB, and therefore neither Ikhaya nor Lochner have any locus standi (legal standing) to approach the court in this matter.
FNB says it ceded the home loan to Ikhaya, though Samsodien says she was not notified of this cession until 2008 when Ikhaya issued summons against her and her husband, Ahdill Abrahams.
"Although Lochner claims that First National Bank acted as a servicing agent, I am again advised that in terms of the Banking Act, Section 78, the Bank is not allowed to be a collecting agent for any other person of entity unless it is registered as a collecting agent," according to Samsodien's affidavit before the Concourt.
"By virtue of the above the Respondent (Ikhaya) and FNB engaged in an undesirable and/or unlawful practice contrary to the National Credit Act and Banking Act which negates the alleged cession of my bond with FNB."
Samsodien argues that if her mortgage bond was ceded by FNB to Ikhaya, then Ikhaya – not being a bank – had no right to increase interest rates. She also argues that the bank's method of charging interest daily and capitalising its loan monthly is against public policy and violates the Constitution.
The couple have waged a multi-year fight against Ikhaya and FNB on the issue of securitisation and locus standi. In a ground-breaking
decision
for embattled home owners, Judge Moosa in the Cape High Court in 2008 refused FNB's application for summary judgment against Samsodien on the basis that the bank could not show it had any legal standing in the matter.
In the application now before the Concourt, Samsodien presents evidence that her home loan was ceded to Ikhaya in December 2007, and then re-ceded to FNB in February 2013. "This clearly adds further suspicion as to genuineness of the alleged cession of the bond from the Bank to Ikhaya in 2007," she argues in her affidavit.
Though Samsodien was sued by Ikhaya, FNB was represented as the creditor, not Ikhaya, which Samsodien amounts to legal fraud.
She claims the only reason Ikhaya brought an application to sequestrate her was to get its hands on her husband's undivided half-share in the property.
On the basis of these arguments she says she should not have been sequestrated at all. The Concourt will now get to decide.
Related story:
Couple lay fraud charges against FNB over home repossession
Also from Acts Online: