Cape High Court reminds Parliament who's boss
---
The Cape High Court last week reminded Parliament that the Constitution reigns supreme in SA after the Speaker earlier this year called in the police to remove unrul Economic Freedom Fighters MPs. Parliament has appealed the finding, according to Mail & Guardian.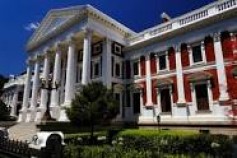 It seems Baleka Mbete, speaker of the National Assembly, has not learned the lesson of the Supreme Court of Appeal , which 17 years ago reminded her predecessor Frene Ginwala that the Constitution "is supreme – not Parliament". After Ginwala suspended Patricia de Lille, then a Pan Africanist Congress MP, for naming "ANC apartheid spies", the court cautioned Parliament against punishing, arresting or suing MPs for "making a speech in the assembly".
"The right of free speech in the assembly protected by section 58(1) is a fundamental right crucial to representative government in a democratic society. Its tenor ... must conform to all other provisions of the Constitution relevant to the conduct of proceedings in Parliament," said the then chief justice.
Almost two decades later, another court repeated the centrality of section 58 of the Constitution, which protects MPs. The Cape High Court ruled this week that section 11 of the Powers, Privileges and Immunities of Parliament and Provincial Legislatures Act, which allowed the speaker to call in police to remove unruly MPs, was unconstitutional. The police had been called in to remove Economic Freedom Fighters MPs for disrupting President Jacob Zuma's State of the Nation address in February.
Parliament is intending to appeal. Without interrogating the merits of their appeal, it's disconcerting when our Constitution's founding mothers – Mbete and chairperson of the National Council of Provinces Thandi Modise – seem to misconstrue the rationale behind constitutional guarantees of MPs' freedom of speech. Actually, it's not a misinterpretation: they know better because they helped to draft the Constitution. It's to do with their partisan, sycophantic eagerness to protect the president at all costs. They wanted to shield him from probing MPs' questions about the spending of taxpayers' money at Nkandla.
Sheltering the executive from public scrutiny undermines our democracy. Unlike in 1957, when Parliament rejected and rebuked the Supreme Court for testing unjust laws, our courts are now the trusted and tenacious guardians of our Constitution. Mbete and Modise should remember that the courts can test the constitutionality of any law and they will ensure the Constitution remains supreme.