Some companies will simply ignore new BEE codes
---
New BEE codes issued by the Department of Trade and Industry are so onerous that many companies will ignore them. They will use the Constitution as their moral and legislative compass, according to Loane Sharp of the Free Market Foundation, writing in Business Day.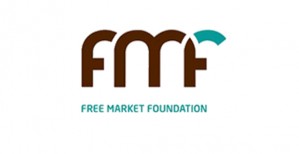 The government is cooking up yet another existential threat to businesses. Behind closed doors, the Department of Trade and Industry (DTI) is secretly strong-arming SA's finest companies to adopt new black economic empowerment (BEE) regulations under the threat of damage to their reputations. The proposed fines and mandatory prison sentences are one thing; damage to a firm's good name is something else entirely. In this hostile milieu, no business dares to be accused of racism, whatever the facts.
A frank national conversation needs to be had about the dysfunctional state of SA's affirmative action policy. The Constitutional Court's case load has increased from 14 in 1995 to 38 last year. Between two-thirds and four-fifths of its cases involve the government as defendant. Equity is the most contested category.
The DTI's ultimate goals are becoming clear. The patron of the Black Business Council (BBC) is President Jacob Zuma's economic adviser, Sandile Zungu. The BBC is "the cohesive voice of black business" and aims to "accelerate the participation of black South Africans (in) the intended infrastructure rollout by the state (of) projects offered by state-owned enterprises".
The DTI aims to create 100 black South African industrialists in Mr Zuma's present term. Evidently, 18 such applications have been processed since last August. Mr Zungu has dismissed employee share ownership plans as "shams", despite their growing popularity as a means of empowering the greatest number of historically disadvantaged people. He advocates the advancement of a limited number of black tycoons — a goal shared by the DTI.
It is probable that the DTI is forcing through the new BEE codes to prejudice "white" businesses and advantage "black" businesses (the DTI's terms) ahead of the R1-trillion rollout of government infrastructure projects.
Affirmative action laws are self-defeating. Employment equity (EE) is obsessed with the number of black people in managerial positions. Yet fewer than 9% of employees in the national workforce occupy managerial positions. Even in the extreme situation where 100% of managerial positions are occupied by black people, the substantive effect will, for the vast majority of black people, be negligible.
Affirmative action laws are mutually contradictory. Black economic empowerment is intended in part to promote skills development for historically disadvantaged people. Yet the government has failed to provide qualifying businesses with the 1% payroll tax that is set aside for on-the-job learning. Instead, the government intends to divert the accumulated R5.8bn surplus in the National Skills Fund to poorly performing tertiary institutions whose graduates consistently fail to find work.
Affirmative action laws are numerically incoherent. A primary focus is black people's ownership of business enterprises — yet 81% of all businesses, including small-and medium-sized businesses, are owned by black people; and black people own a 57% (and rapidly rising) share of the market value of the JSE if their stakes in private, government and trade union retirement funds are included. Affirmative action laws have developed a life of their own.
Some businesses, due to the inherent nature of their commercial activities, promote and advance constitutional goals such as security, health, education and employment. It does not make sense that a company that provides employment for 200,000 people a year (or security for 930,000 people, or healthcare for 2.5-million people) should be evaluated, not on its contribution to employment (or security, or healthcare) but on the basis of, say, its corporate social investment initiatives.
It is anyone's guess why the government has adopted a definition of historical redress that presents a gross underestimate of the level of advancement that is actually occurring on the ground, except to say that, if the government will not be satisfied by any target, it is acting in bad faith.
There is a real possibility that businesses, frustrated with the government's haughty dismissal of their legitimate concerns, will ignore the BEE and EE regulations, probably using the Constitution as the source document for initiatives. It is, after all, fidelity to the Constitution rather than politicised regulations to which citizens should aim.
Evidence from other countries with long multi-ethnic histories — such as India, Malaysia, Sri Lanka and Nigeria — suggests that affirmative action is bound to fail. Racial preferences tend to benefit primarily the most fortunate among the preferred group (such as black millionaires or children of upper middle-class black people), often to the detriment of the least fortunate among the non-preferred groups (such as poor whites). Racial preferences encourage non-preferred groups (such as whites) to redesignate themselves as members of preferred groups (such as coloureds) to take advantage of group preference policies.
Racial preferences reduce the incentives of the preferred and non-preferred to perform at their best — the former because doing so is unnecessary and the latter because it can prove futile — thereby resulting in net losses for society as a whole.
Though they are designed as temporary arrangements, racial preferences tend to become a permanent policy and can entrench racial prejudices.
More than a few business leaders quietly report that they will simply walk away from the new BEE regulations.
Some of them indicate that, if they are compelled to do so, they will take instructions directly from the Constitution.
But the government now consumes 32% of national income each year. As such, too many businesses are connected to the government's sphere of economic influence to be able to ignore its directives. Banks, insurers, mobile networks, broadcasters, miners, vehicle manufacturers, construction companies, oil refineries, drug producers, transport companies … all of them are tied up with the government.
For now the shelves are amply stocked, companies are profitable, consumers are satisfied and the private sector is in splendid shape. But make no mistake: the government and the DTI are undermining South African businesses at every turn.
• Sharp is an economist with the Free Market Foundation.