Cell phone tapping and board room bugs becoming more commonplace
---
Cell phone tapping and board room bugging is becoming more commonplace - as is cell phone jamming technology, as opposition parties recently discovered in Parliament. Where's the safest place to have a private conversation? Just like in the movies, on a park bench. Companies should regularly have their boardrooms and communication devices swept for bugging devices, and even consider using the controversial cellphone jammer for meetings to protect their corporate intelligence, according to News 24.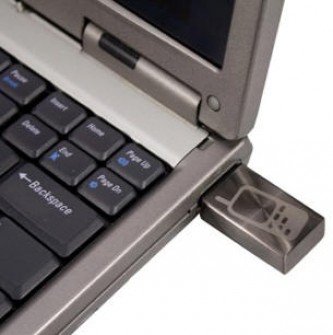 Companies should regularly have their boardrooms and communication devices swept for bugging devices, and even consider using the controversial cellphone jammer for meetings to protect their corporate intelligence, a private investigator has warned.
"It is perfectly normal, good security procedure, says Kyle Condon, managing director of DK Management Consultants.
Following the outrage over the use of a cellphone jamming device in Parliament, and suspended Eskom CEO Tshediso Matona's suggestion in his court papers that an important board meeting was bugged, Condon says such tactics are not limited to governments.
Corporate espionage
They are increasingly used in the private and corporate sector to crack down on fraud, theft and corruption, and to protect a company's competitive intelligence.
He and his 16 agents have what Liam Neeson described in Taken as "a very special set of skills".
They focus on preventing corporate espionage, investigating murders that have stumped overworked policemen, finding bugs in hotel conference rooms, or solving mystery stock losses
The company's waiting area is set far off the road in an inner room, almost completely walled in for privacy.
The walls are covered with effusive letters of thanks from companies and famous people they have worked for.
Condon himself does not let the Hollywood image of the colourful private investigator down, with tattoos, a gold brocade waistcoat, wrist chains, and loom bands made by his child.
Their main service is not to photograph the cheating spouse in a compromising position, although they will do it if asked.
Instead, they are the people who, for example, will don workers' overalls and go undercover as a forklift driver in a warehouse to find out why stock is going missing.
The undercover investigator will befriend fellow workers and get a feel for who might have a grudge against the company, or who is living large on a small salary.
Clues might come up in routine background checks at the factory
Video surveillance
Sometimes they set up video surveillance to add the final pieces of a puzzle, and when they have enough, they hand the information over to the company.
Police are brought in and given the information the investigator uncovered. The investigator will also testify in court on behalf of the client.
After that, the company knows where its weak spots and loopholes are, and can take action to fix them.
Condon points to a framed bank statement which shows the amounts, little by little, that were "redistributed" by a bookkeeper at a company that was inexplicably losing money.
"It's mainly women," he says of this crime. "They are generally middle aged to older, and generally white."
They have usually been with the company for years, have worked their way up, and in smaller businesses have access to the company cheque book.
"Clients would never second guess them if they slipped in new banking details."
That particular case had an unhappy ending – the woman, who had a gambling problem, killed herself when she realised she had been caught.
They also went undercover and cracked a licences-for-sale scam outside a testing station in Johannesburg.
Disappointingly for Condon, the client did not take that to court and only four people out of those fingered were fired, and none were criminally charged.
They have handled a case where a journalist called someone with fabricated information and threatened to expose them if money was not paid over.
'Nothing surprises me'
"They [the client] asked us to pay the money over and film it. People believe only the poor will steal. It's not true. Basically nothing surprises me," he says.
Take the sales rep who is putting in huge mileage claims, but his boss suspects he is working from home.
"We will plant a tracking device the size of that biscuit under his car," he says, pointing to the saucer of Bakers Choice on his desk at his offices outside Germiston.
"He will never know it's there, but we can monitor his movements by laptop."
And, being in the private investigation business for the last 24 years, he knows how to tell if you're being spied on.
He says surveillance is not like in the movies, where the investigator lays low in his seat for hours, eating junk food, or always finds a parking space near his quarry.
"It's an incredibly difficult job to not be seen," he chuckles. "Especially in South Africa where people are afraid of being hijacked."
He says that, instead, the private investigator will park in the street in a car marked "armed response", lingering outside the car with a cigarette.
Gadgetry 'grey area'
Condon says the evidence they hand over to companies must be obtained legally and survive scrutiny – by the Labour Court for example if it is a dismissal.
"We want security and safety, but we don't want the intrusion that comes with it. Safety and non-invasive security measures go together."
The "grey area" is in the use of some gadgetry such as tapping phones and monitoring e-mails, which require a court order.
A quick scan of the internet shows a proliferation of spy gadget shops in South Africa, selling items like nanny cams and cameras hidden in photoframes available to purchase online.
One of Condon's most popular gadgets is a device that prevents phone tapping.
He strongly advises the bug sweeping services (from around R1 500) to companies who want to protect their competitive intelligence at an important meeting.

Read more.